Making safety a priority
Ensuring the safety of our employees and communities is critical to our business. We continue to build strong safety leaders throughout the organization and work towards an injury-free workplace by leading multiple global and Zone-specific safety initiatives.
To that end, in 2019 we oversaw a serious injuries and fatality prevention program and a safety analysis of our global machines. We also created a violence prevention strategy and toolkit focused on keeping our delivery teams safe in the market.
Additionally, we continued the global roll-out of our Operational Leadership Training and Global Safety Operator Training to improve safety leadership, coaching and overall safety culture. This program is a key initiative for creating safety ownership at every level of the organization and driving the company safety culture to the next level.
40%
reduction in

total Lost Time

Injuries (LTIs)

globally
To help further reduce serious incidents and fatalities on roadways, we continued to develop our internal strategy and toolkits. We have created over 100 new training communications; toolbox talks and engaging videos to help our management teams raise awareness around road safety. We also continue to work closely with our Together For Safer Roads (TSR) partner to expand our work externally. In addition to improving our communication strategy, we have further integrated safety technology into our business that will help us improve our road safety performance. In South America, we placed cameras on our trucks to map driver efficiency and increase safety by collecting data to proactively improve driving performance. We are also leveraging technology to improve safety in North America, with an innovative pilot that uses AI technology to monitor and coach drivers.
Safety is also an integral part of the Global Technical Standards. Detailed safety specifications are in place to ensure safety in all equipment and processes, with increased focus on higher risk operations that include ammonia, dust, steam and electricity. We continue to closely monitor these types of operations and ensure compliance to protect our employees and contractors.
We made significant progress in our key safety metrics, with a 40% reduction in total Lost Time Injuries (LTIs) globally. These changes can be attributed to the increased implementation of our VPO and DPO management systems that define our safe work practices, drive performance improvement, and ensure that safety is integrated throughout all aspects of our business.
2019 marked a year of significant progress in our individual Zones. Compared to 2018, the number of LTI for Own Employees reduced by 32% (27% for Supply, 25% for Second Tier/Sales Employees). We use the same high safety standards for our contractor employees: overall, we reduced the number of Contractor LTI with 47%.
We regret to report 7 occupational fatalities (against 14 in 2018), of which 4 occurred inside the plants and 3 occurred in the field (outside our premises). We will continue our focus on preventing serious injuries and fatalities in the future with improved training and safety programs in 2020 and beyond.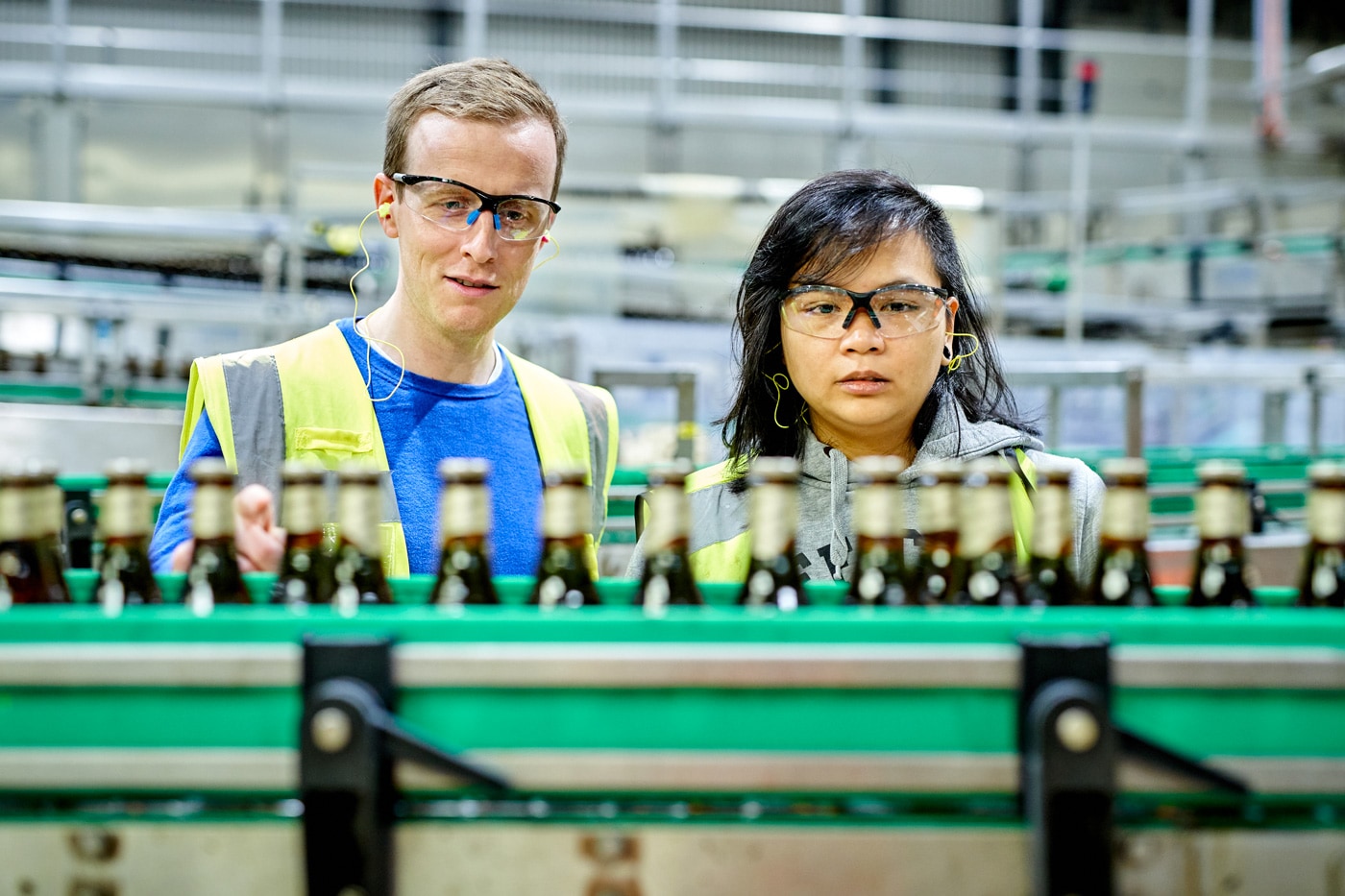 | | 2019 | 2018 |
| --- | --- | --- |
| Lost Time Injuries (LTIs) | | |
| Supply Employees | 98 A | 135 A |
| Second Tier/Sales Employees | 208 A | 318 A |
| Contractors (All) | 262 | 492 |
| Total Recordable Injuries (TRIs) | | |
| Supply Employees (Own) | 315 A | 415 A |
| Second Tier/Sales Employees | 1,177 | 1,116 |
| Fatalities* | | |
| Supply Employees | 1 A | 1 A |
| Second Tier/Sales Employees | 1 A | 4 A |
| Contractors (All) | 5 A | 9 A |
A Assured Metric
please refer to External Assurance Report on page 56
* Fatalities data do not include commuting and community related fatalities as per AB InBev's reporting definitions. The table also does not include road fatalities of contractors which are fully managed by the contracted firm/company.

Lost Time Injuries (LTIs)
Occupational injury resulting in more than one-day absence from work.
Total Recordable Injuries
LTIs + modified duty injuries + medical treatment injuries.
Supply Employees
Brewery and manufacturing facility employees, including first-tier logistics.
Second Tier/Sales Employees
Second-tier logistics, sales, Zone and global corporate employees.
Commuting Fatality
An incident that occurs while coming to work or going home resulting in a fatality to our employee(s).
Community Fatalities
Fatalities that occur to people outside of our operation in the course of doing business.