Circular Packaging – 100% of our products will be in packaging that is returnable or made from majority recycled content.
We are constantly looking for ways to increase the recycled content in our packaging, support recovery and reuse of bottles, lightweight our packaging and continue to advocate for returnable solutions. To achieve our circular packaging vision, we focus on four key areas: Reuse, Reduce, Recycle, and Rethink. We intend to overcome the challenges in packaging such as low recycling rates in packaging material by working with trusted partners, our 100+ Accelerator, technological innovations and our brands.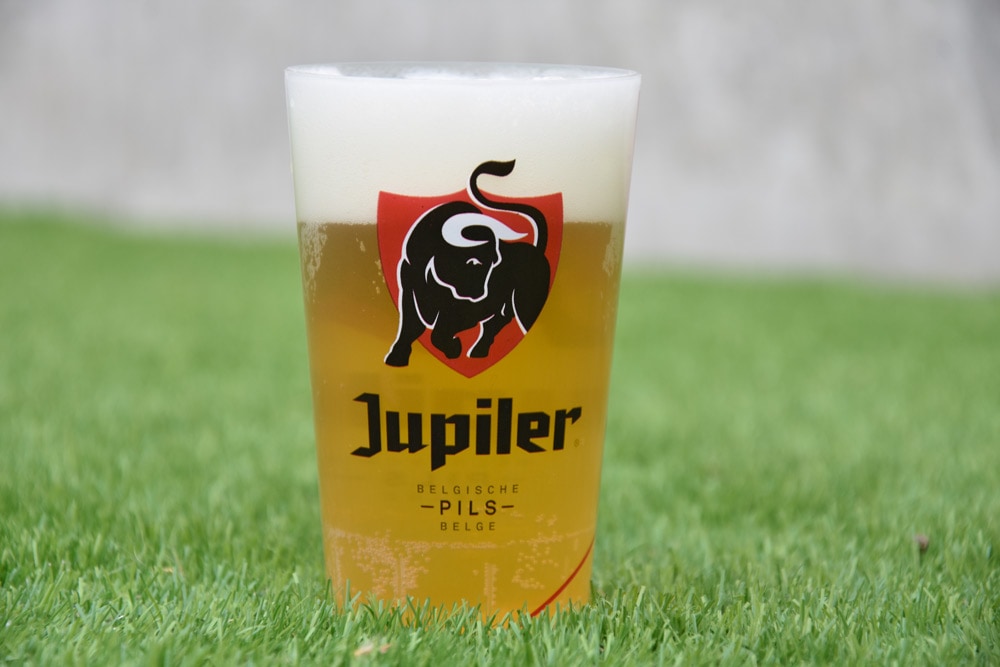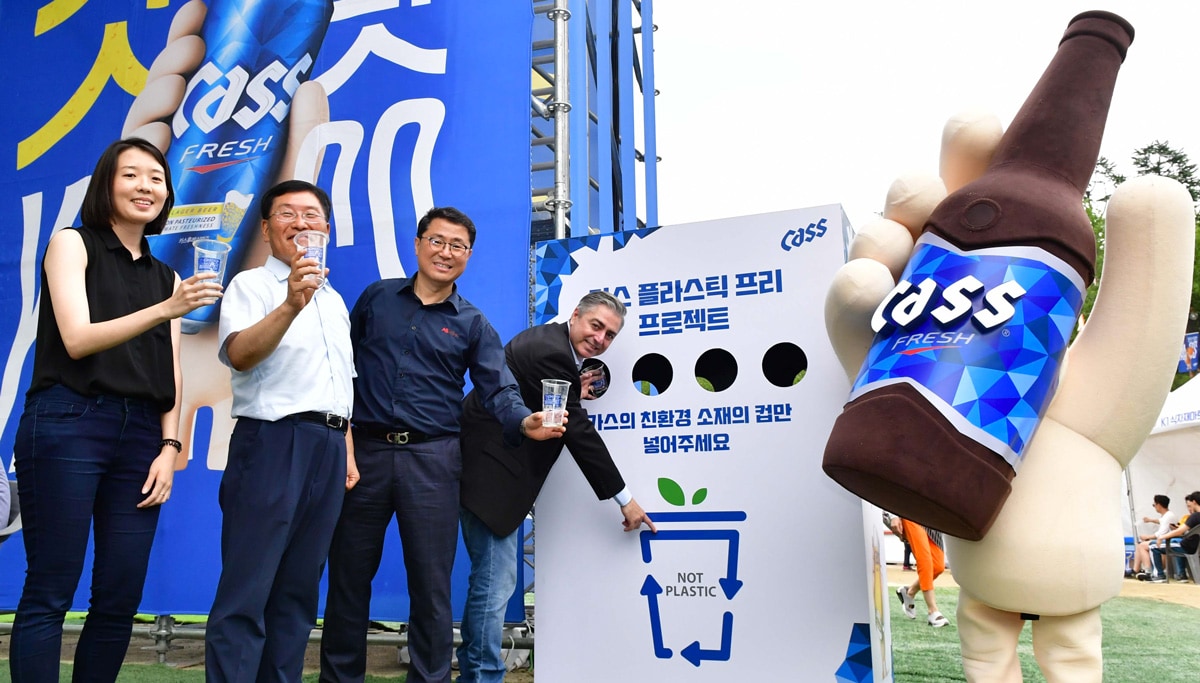 Reuse
In 2019, we continued our efforts to protect and promote our returnable volume in many markets, where decline continues to be one of our biggest challenges. In Colombia, we partnered with several retailers like Makro, Olimpica, and Ara to introduce and pilot returnable bottles.
Reduce
New technologies are enabling us to drive sustainable packaging initiatives across our brands. In 2019 in Belgium, we launched a 100% recycled shrink package for our Jupiler brand. In the UK, Budweiser Brewing Group announced a 6.3 million GPB investment in new technologies that will allow the elimination of plastic rings from all UK-produced beer by the end of 2020. This will remove 850 tonnes of plastic per year, or the equivalent weight of 425 taxi cabs, 67 double decker buses, or 10 blue whales.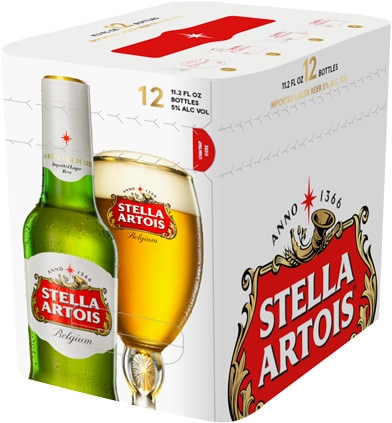 Recycle
In its first year, our 100+ Accelerator was able to provide exciting new opportunities for circular packaging. In partnership with Brazilian startup Green Mining we collected more than 578,000 kg of glass across fourteen collection points operating in different states. Once the glass bottles are "mined" they are sent to our glass operation in Rio de Janeiro. We plan to bring this reverse logistics solution to different countries throughout Latin America to increase recycled content in our glass bottles.
In addition to this, we are partnering with waste management organizations around the world, including the Manja Pamodzi project in Zambia, an organization that sets up waste collection points in local communities and has collected more than 10,000 tons of post-consumer packaging waste since the start of the project, improving local sanitation as a result.
We are also partnering with our suppliers to increase recycling. In September, we collaborated with suppliers in China to put on the "China Sustainable Development of Aluminum Packaging Summit Forum." Together with Nanshan, we hosted more than 150 influential leaders across the metal packaging industry to focus on solving circular packaging issues in China, the largest cansheet producing country in the world.
Rethink
We continue to innovate, and rethink ways we can raise public awareness of recycling and reuse. In 2019, our Corona brand worked to educate consumers about the amount of plastic that enters the oceans every year. Launched on Oceans Day, "Pay with Plastic Project" allowed us to accept plastic waste as payment for beer at hundreds of recycling machines at retailers and popular bars in Brazil, Colombia, Italy, Mexico and Spain. The plastic received during the initiative was upcycled and given a second life. Corona also installed large plastic sculptures near beaches in Brazil and South Korea to raise awareness about plastic waste and encourage participation in marine cleanup.