Climate Action - 100% of our purchased electricity will be from renewable sources and carbon emissions will be reduced 25% across our value chain.
Climate change has far-reaching impact on our business and the communities where we live and work. At AB InBev, we are building climate resilience by committing to transition our global operations to 100% renewable electricity and reduce our emissions by 25% across the value chain.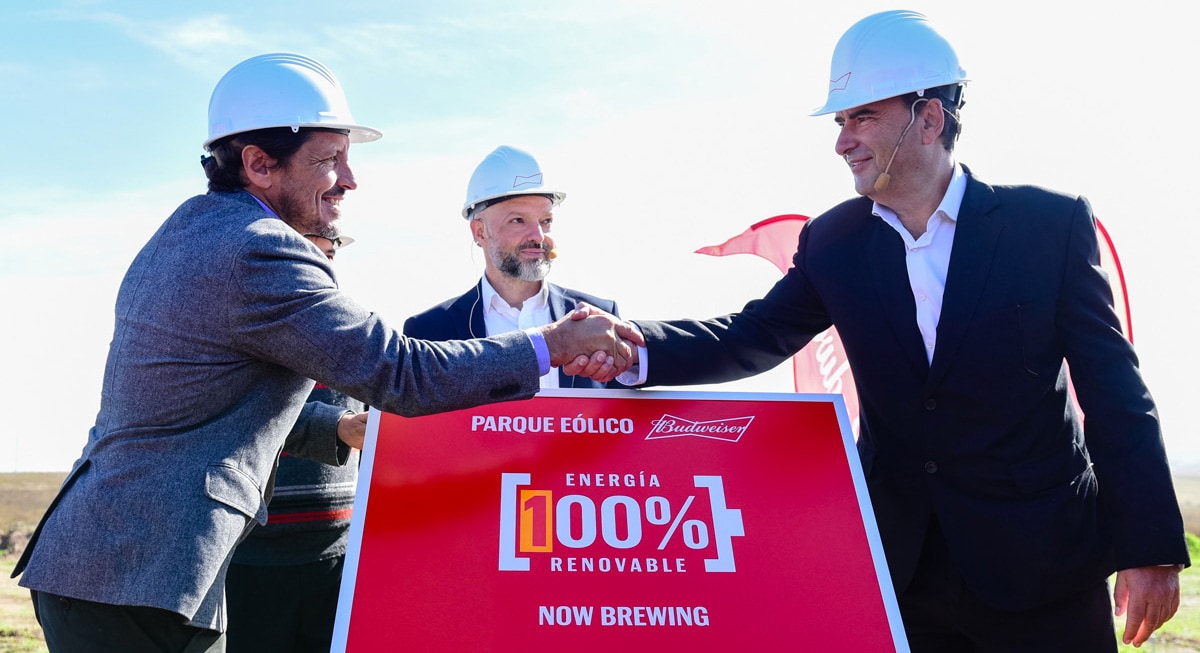 61%
of our global purchased
electricity volume is under
contract, attained from
renewable sources.
These science-based targets keep our global emissions in line with 1.5 degrees Celsius, as per the recommendation issued by Intergovernmental Panel on Climate Change (IPCC). Specifically, we will reduce our emissions in Scopes 1 and 2 by 35% from our 2017 baseline year and we will reduce our emissions across our value chain by 25% by 2025.
We have committed that 100% of our global purchased electricity volume will come from renewable sources by 2025 and intend to reach this goal by adding renewable capacity in all of our markets. Today, 61% of our purchased electricity volume is under contract from renewable sources. We estimate a reduction of 6.9% kgCO2e/hl vs 2017 on the total scope 1, 2 and 3 emissions. We have reduced our Scope 1 and 2 emissions by 13.27% in absolute value and 19.06% in intensity (kgCO2e/ hl) vs 2017.
Making progress in renewables around the world
Through 2019, we worked alongside different partners across the world, looking for ways to bring additional renewable capacity to the grids.
In 2019 we signed solar contracts for our Dominican Republic electricity volume that, when operational, will bring 74 GWh of renewable electricity to the country. In addition to this, we signed a solar contract with Casaforte Investimentos for a 30% of the total volume in Brazil.
In celebration of World Environment Day, we announced that we aim to achieve 100% renewable purchased electricity in the US by 2021, upon completion of a 2,000-acre solar energy facility. In Argentina, we celebrated becoming the first consumer goods company in the country to commit to 100% renewable electricity in 2020, supplied by Budweiser Wind Park.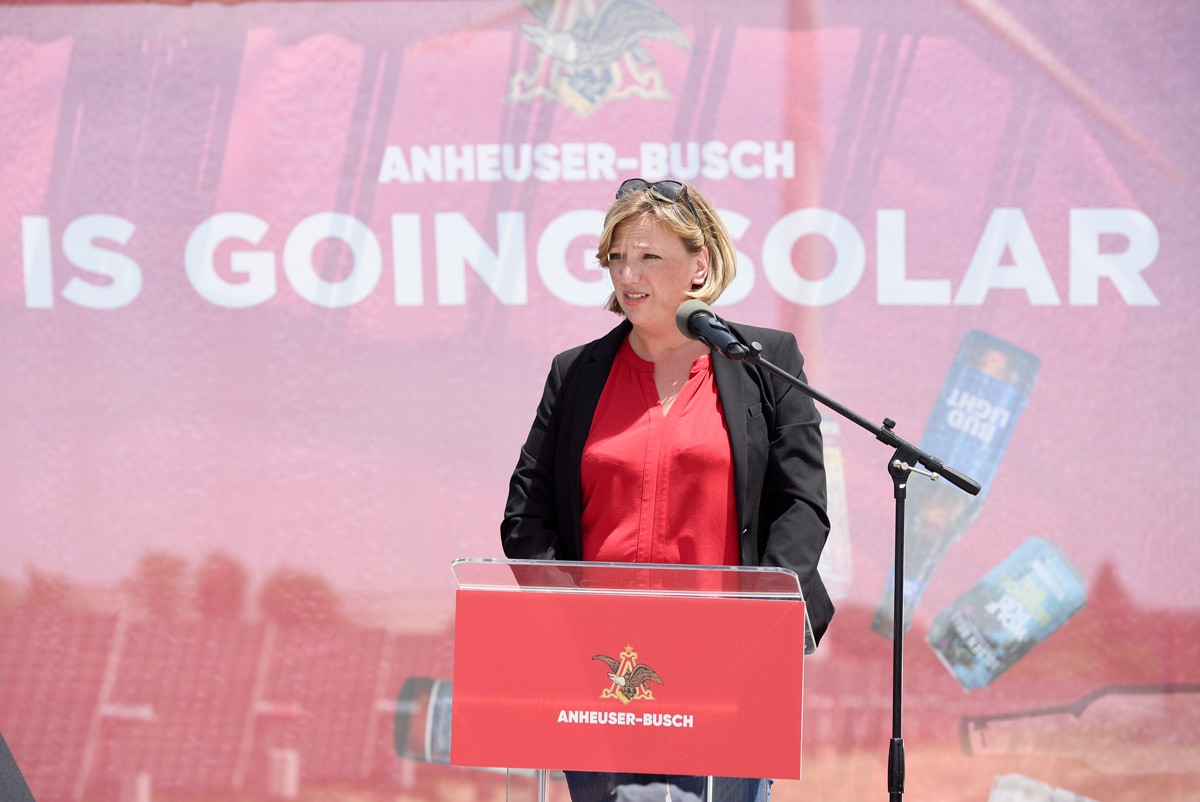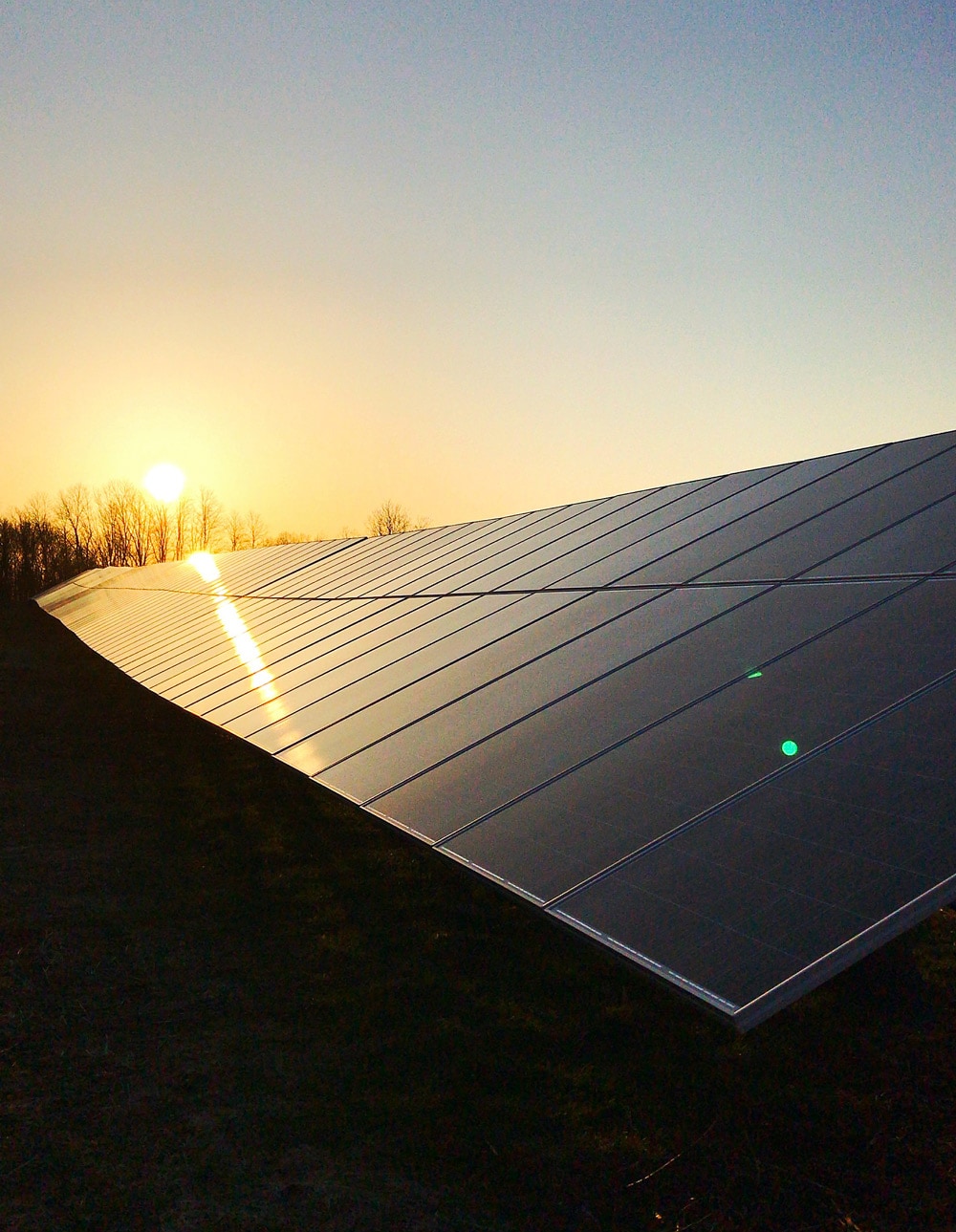 4.92%
reduction of purchased

energy in our

breweries vs. 2018
Increasing energy efficiency
In addition to transitioning to renewable electricity, we continue working on improving our energy efficiency. In 2019, we reduced our energy purchased in our breweries by 5.21% vs 2018. We are also switching to more environmentally friendly refrigerants and increasing efficiency in 100% of our coolers across the world. Coolers represent 20% of our carbon footprint and through this new technology we will bring an additional decrease in emissions across our value chain.
Continuing our journey towards fleet electrification
Logistics accounts for around 9% of our carbon footprint, making the transport industry a prime source for innovative sustainability solutions. As we roll out more efforts in the electrification of our fleet, we continue to get closer to our 2025 goal of reducing our emissions by 25%. In 2019 we introduced the first pilot of our zero-direct emission delivery truck in Mexico and successfully tested electric vehicles to add to our fleet in the Colombian cities of Bogota, Cartagena and Medellin.
In July, in partnership with FoQi and FeiChi, we began to use a hydrogen-powered truck for B2B beer deliveries in China, becoming the first beer company to use this technology in the country. In addition, in the US we made our first Zero-Emission delivery in the country on November 21 in St. Louis. This follows a signed intent to contract 800 hydrogen-powered, electric semi-trucks from Nikola Motors in 2018 and the announcement of 21 electric trucks with BYD in the state of California.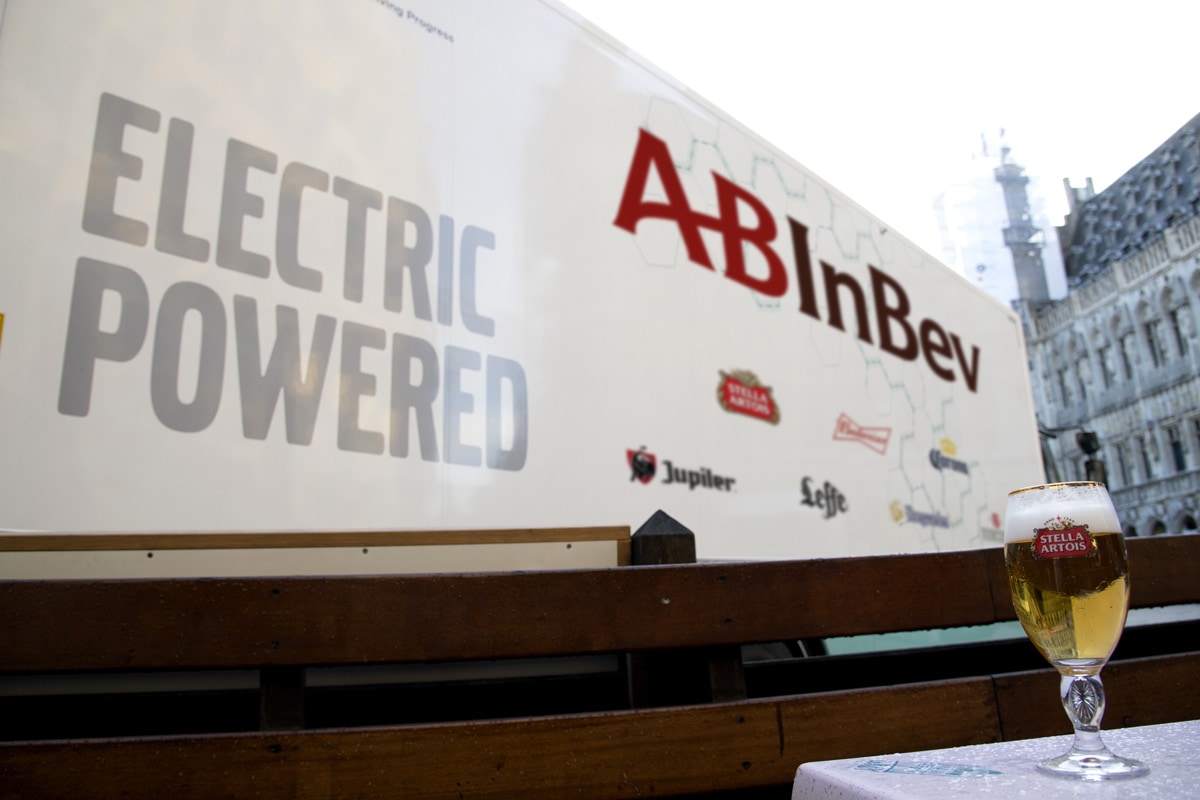 ~9%
of our carbon footprint

comes from logistics
Engaging our supplier base
More than 80% of our emissions lie in our supply chain. We are working to engage our largest suppliers to set their own sustainability goals so we can scale and accelerate impact. To help achieve this, in 2018 we launched Eclipse, our supplier-focused collaboration platform, and we hosted a supplier event in the US where more than 100 professionals and influential leaders came together in St. Louis to discuss critical sustainability issues. Eclipse seeks to launch collaboration projects with our suppliers, solving for our most critical shared sustainability issues, including transportation, ag tech, packaging innovation and recycling infrastructure transformation.