With centuries of brewing history and operations in more than 50 countries, we exist to bring people together and create meaningful experiences. We have seen countless new friendships, connections and experiences built on a shared love of beer. Our diverse portfolio offers more than 500 brands and eight of the top 10 most valuable beer brands worldwide, according to BrandZTM. By brewing beer and building brands that consumers love, we will continue to bring people together for the next 100 years and beyond.
"Through hard work and the strength of our people, we can achieve anything. Together, we will continue bringing people together for the next 100 years to come."
Our stakeholders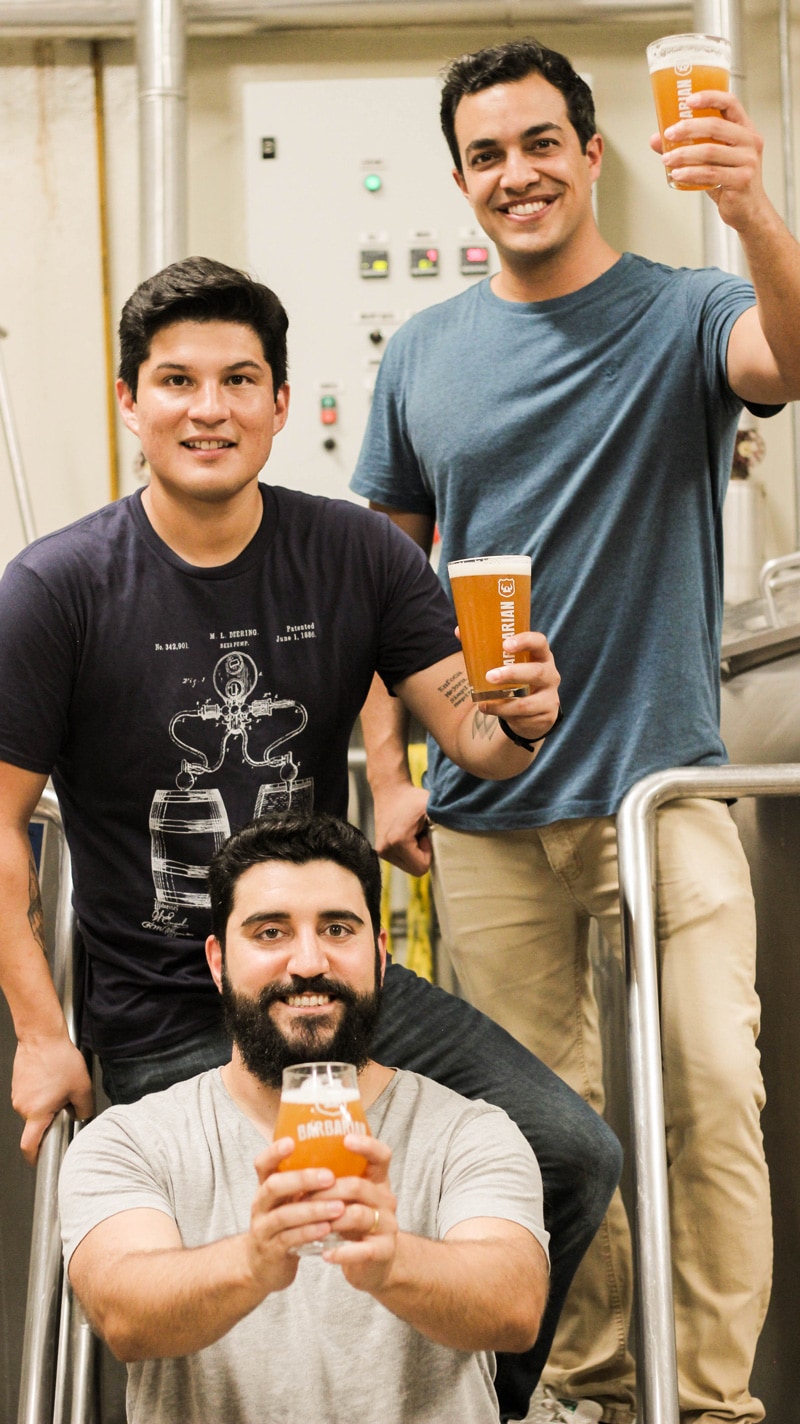 our people
Our greatest strength is our people. Our people are curious, bold and resilient. We recruit, develop and retain people who can be better than ourselves.
OUR CUSTOMERS
We partner with valued retailers, bar owners, wholesalers and distributors to bring our beers to our consumers, while supporting their business growth, striving to provide best-in-class service as well as pursuing extraordinary execution of our brands on and off-trade.
OUR CONSUMERS
Our consumer is the boss. Beer brings people together to celebrate life, and we serve our consumers by offering the highest-quality products and meaningful brand experiences, always in a responsible way.
OUR SUPPLIERS
Relationships are essential to our operations especially with our suppliers. Mutual collaboration is a key element to creating a resilient supply chain that delivers value and contributes toward our sustainability goals.
OUR PARTNERS
We recognize no single organization can solve today's global challenges alone - effective partnerships are critical to addressing the most pressing challenges of today, and tomorrow, and the private sector must play a proactive role.
OUR SHAREHOLDERS
We value the trust of our shareholders and are constantly working to provide positive results. We are committed to creating value and delivering consistent, profitable growth.
OUR COMMUNITIES
We are closely connected to the communities where we live and work. We strive to contribute positively to important issues such as sustainability, smart drinking and road safety in such communities. We are focused on matters where we can be part of the solution and make the greatest positive impact.

"Some of our brands have roots back 600 years ago and while the beer is definitely different today, it has mostly been a journey of learning and perfecting, passing knowledge from generation to generation to be where we are today with our legacy brands."

Charles Nouwen Global head of passion for beer
We're here for the beer
We have a passion for beer. It is at the center of everything we do, including our Dream of bringing people together for a better world. Ever since our oldest brands debuted over 600 years ago, beer has brought people together. We strive to continue this tradition with our portfolio of over 500 iconic brands, 260 breweries and 13,000+ owned retail locations around the world.
Integrating our 10 brewing principles
Over the past year we have been working to include our brewing principles more clearly into all of our operations. To help share our passion for beer, we stepped up our communication both internally and externally and built a global network to bring passion for beer to all our workplaces around the world. We even evolved spaces to give more visibility to our brands and built custom programs to further educate our teams about beer. This year we won more beer awards than ever before, and that is a result of our continuous efforts to elevate quality through our brewing principles.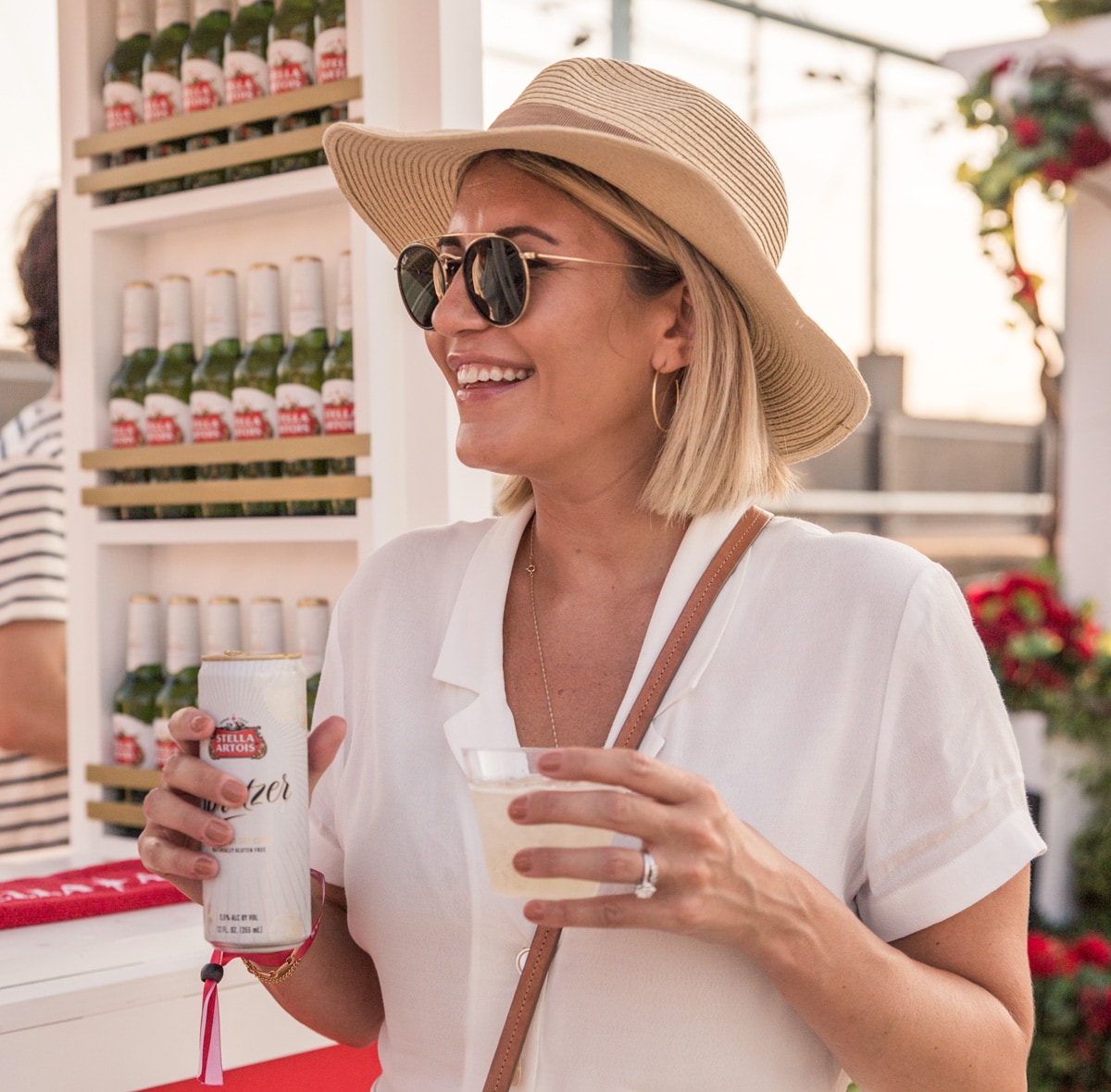 Our 10 Brewing Principles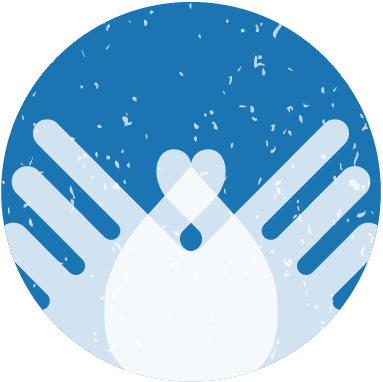 We are all brewers
Passion for beer is our life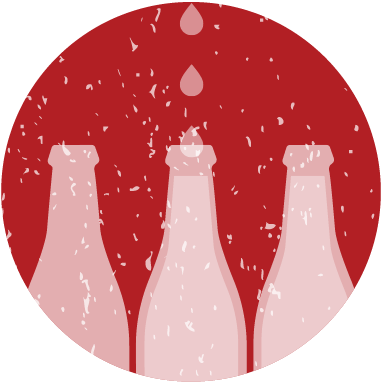 Heritage
We protect the heritage and integrity of our brands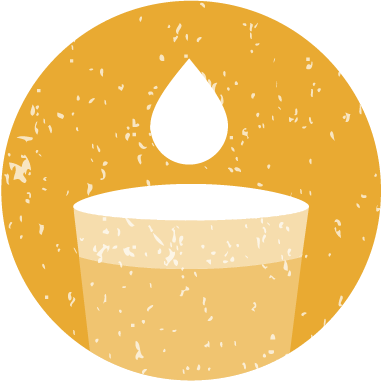 Preservatives
We strive for zero added preservatives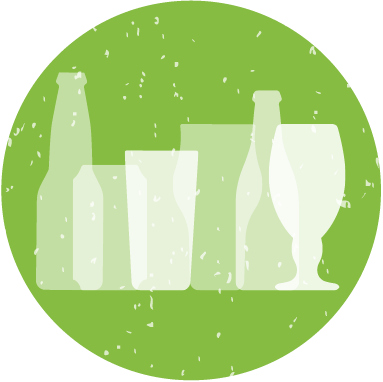 Stakeholders
We value and address external stakeholder perspectives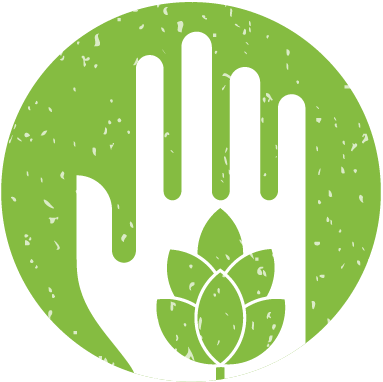 Ingredients
We only select ingredients that meet our standards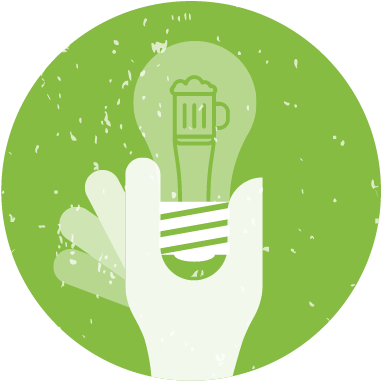 Consumer choice
We respect the consumer desire for choice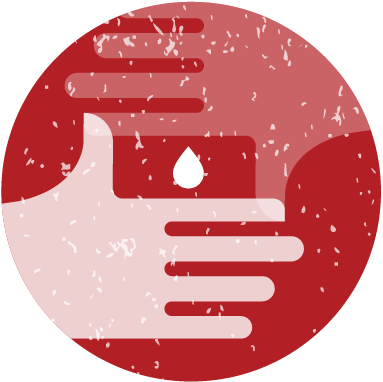 Transparency
We believe in transparency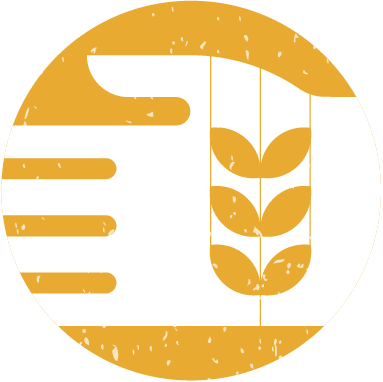 Sustainability
We preserve our natural resources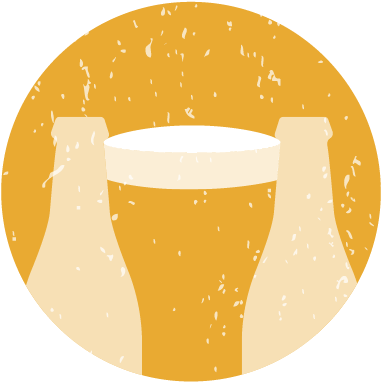 Quality
We never compromise on quality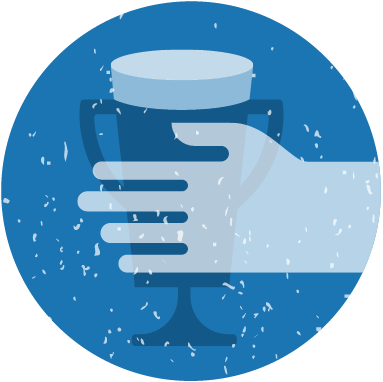 Freshness
Fresh beer tastes better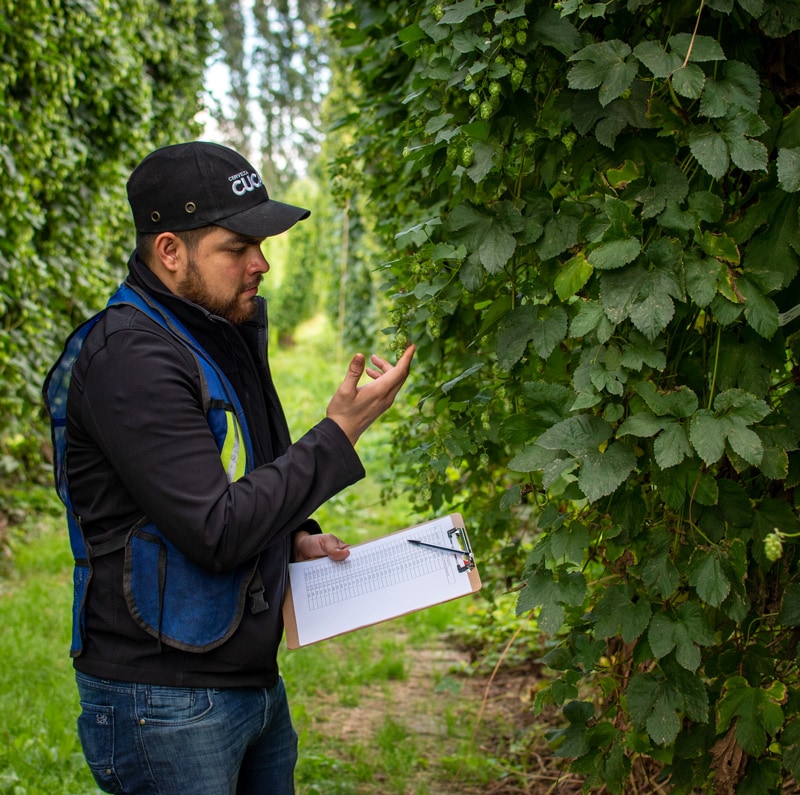 We showcased our passion for beer by holding our annual Senior Leadership Conference (SLC) in Belgium, paying homage to our Stella Artois brand and European beer legacy. 2019 also included a company-wide celebration of International Beer Day and the release of three documentaries that celebrate and demonstrate our passion for beer—"Kings of Beer," "Em Busca Da Cerveza Perfeita" and "Beers of Joy."
To teach the fundamentals of beer and beer culture in an engaging format, we developed and released a new internal app called Hoppy. While still in the early phases, Hoppy has been rolled out across all zones and we presented the app at the Fast Company Innovation Festival.
To stay true to our transparency principle, we refreshed our consumer platform called Tap Into Your Beer (www.tapintoyourbeer.com) that helps people discover more about beer, brewing, our brands and our smart drinking initiatives. It also offers consumers information such as beer styles, taste profiles, Alcohol by Volume (ABV), and more.
We aid in the development of quality beer and ingredients by supporting many programs including the Brewers of Europe, European Brewing Convention and Hop Growers of America. We have four hop farms around the world where we breed varieties of the future for different flavors and sustainability. Our hop farms are located in the state of Idaho in the US, in the heart of Bavaria in Germany, near George in South Africa and Patagonia in Argentina.
To celebrate our cultural heritage and passion for beer, this year several of our colleagues, including Charles Nouwen, Global Head of Passion for Beer, Ariane Lepas, Project Manager of Bosteels Brewery and Fabio Sala, President of our Belgium, Germany and Luxembourg business (BU Central) were knighted by the Brewers' Guild in a medieval-era celebration in Belgium. Individuals knighted have made a significant contribution to the Belgian brewing profession and community.
Connecting with consumers
In 2019, we continued to connect with consumer passion points to build iconic brands. For instance, Budweiser announced multi-year sponsorships with the Premier League and La Liga and became the first official beer sponsor of the US National Women's Soccer League. We also continue to innovate how consumers can enjoy our products. For the first time, we introduced Corona in draft format in Europe, in countries such as the UK. 2019 was a historical year for the United States where we celebrated the 50th anniversary of man landing on the moon with a limited-edition Budweiser Discovery brew. Plus, we continued tapping into consumer health and wellness trends with innovations in the no- and low-alcohol beer (NABLAB) space, including low calorie options, low carb options and organic beer like Michelob Ultra Pure Gold.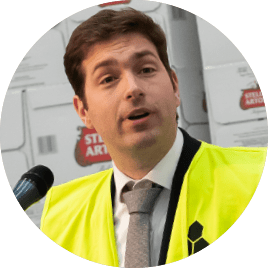 "We are fanatics about the quality of our beer! While we invest in technology to improve the quality and consistency of our beers, we use the same ingredients and the same principles that we used over 600 years ago."

Alexander Soenen Brewery Manager, Leuven
Checking in with our global brands
To reach more consumers in different occasions, our complementary global brands provide premium options defined by occasion, taste profile and price point. In 2019, our global brands continued to deliver great results and connect with consumers in exciting ways.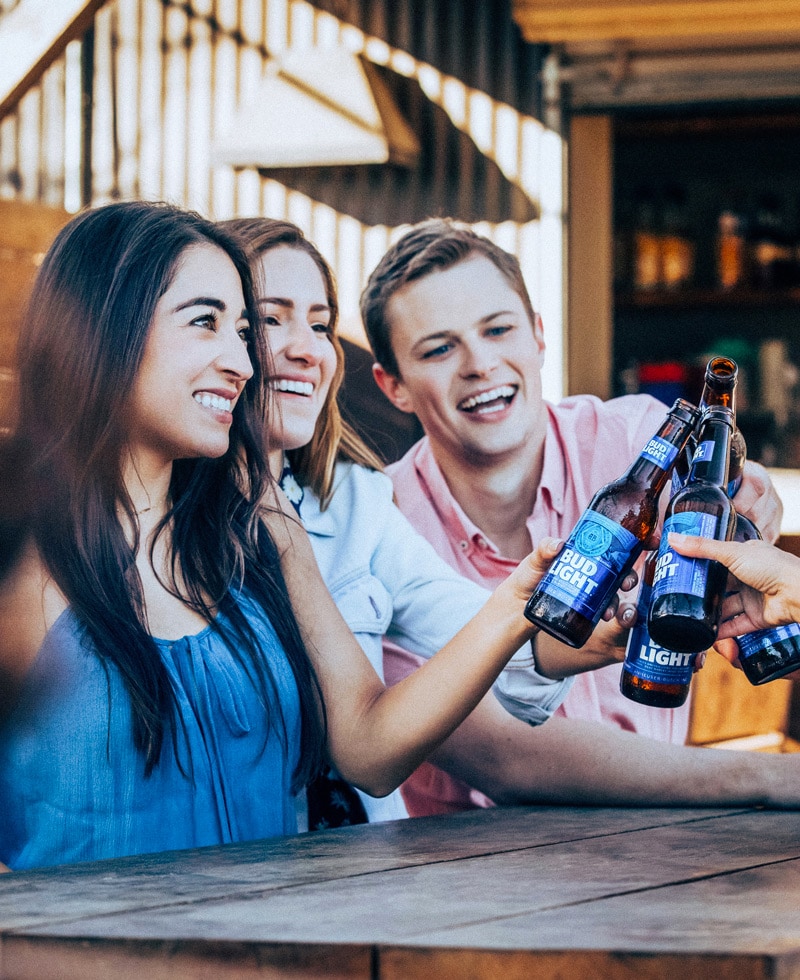 Budweiser
Budweiser revenue grew 0.2% globally and 3.3% outside of the US.
We continued to champion our transition to renewable electricity with a 100% logo and a commercial during Super Bowl LIII in Atlanta, Georgia that celebrated our wind farm at Thunder Ranch, Oklahoma.
In 2019 Budweiser scaled its global assets by becoming the official beer of the Premier League and La Liga. Activated in 22 different countries, these partnerships allow us to reach an audience of 3.2 billion consumers every year, transforming our global reach. This campaign was developed as an integrated marketing platform that lands the message of "Be A King" worldwide, celebrating the power of the kings of the game on and off the pitch.
We helped bring people together by celebrating the 50th anniversary of the historic moon landing with Budweiser Discovery, collaborating with iconic American brands like Jim Beam to brew Budweiser Copper Lager, and working with one of our multi-generational barley growers in Idaho, US to create Budweiser Harvest Reserve.
We kicked off the global "Be a King" campaign with Sergio Ramos, a football champion who is currently the captain of Real Madrid as well as the Spanish national team. Ramos embodies the ambition of Budweiser and celebrates his journey of becoming one of football's greats by using the meaning and symbolism of his tattoos to showcase his achievements. To spark conversation around the partnership, we released a hero film and social media assets, as well as limited edition tattoo bottles for e-commerce. This unique packaging is digitally enabled and allows consumers to scan QR codes to unlock exclusive content.
Additionally, Budweiser became the first ever beer brand to partner with the England senior women's football team, championing them in their World Cup bid.
We also created the Budweiser ReCup Arena, a unique football pitch in Sochi, Russia made from more than 50,000 recycled plastic cups collected at arenas and fan celebrations after the 2018 FIFA World Cup RussiaTM.
STELLA ARTOIS
Stella Artois delivered solid revenue growth of 6.5% globally.
We continued our partnership with Water. org, enabling clean water access for another half a million people in 2019, driven by the highly successful "Change Up The Usual" program in the US which was one of the most awarded campaigns of the Super Bowl. In September, our CEO Carlos Brito and Water.org co-founder Gary White participated in the "Aquanomics: Water, Wall Street & Climate Change" event during the week of the 74th United Nations General Assembly in New York City.
We ran a successful pilot of our future premium packaging in the US which saw sales increase by 10%.
We engaged consumers with the "Stella Friends" YouTube content series in Brazil, bringing high profile influencers together to share a meal and Stella Artois while discussing relevant cultural events.
The Stella Artois "Icons" campaign in South Korea celebrated the stories of inspiring female leaders and the idea that success tastes better if you earn it.
Stella Artois launched the seasonal beer "Midnight Lager" in the US which secured strong wholesale and retail support for the brand over the key holiday period.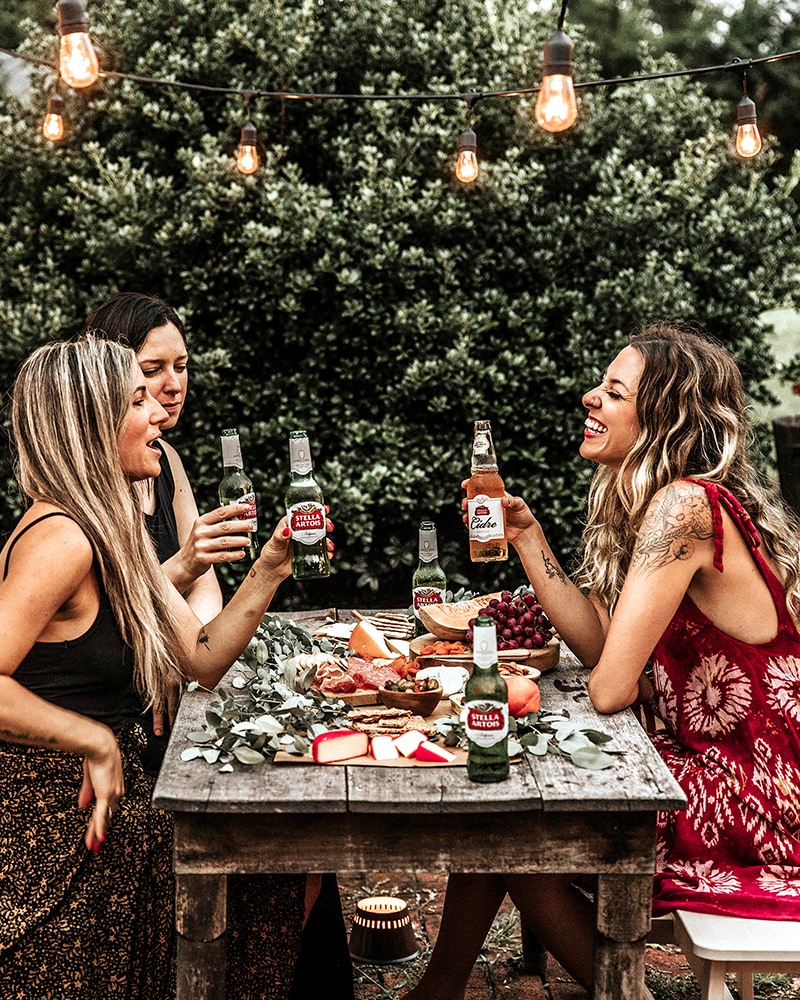 Corona
Corona grew double-digits for the fifth consecutive year, with revenue up 13.3% globally and 21.0% outside of Mexico.
In 2019, Corona continued its partnership with Parley for the Oceans overdelivering on the joint commitment to protect 100 islands by 2020, one year ahead of schedule. During the summer this year, Corona and Parley completed 214 clean ups in 13 countries covering 9 million square meters of beach. Additionally, Corona enabled consumers to Pay for Corona with Plastic during Oceans Week, generating conversation about the issue.
We expanded the local production of Corona outside of Mexico into China, Colombia, Brazil, Argentina and a number of European markets, including the UK and Belgium, which allows us to better serve our consumers and customers while reducing our carbon footprint.
Corona launched a collection of beach apparel, Protect Paradise, reinforcing its connection with the beach while providing consumers with an opportunity to protect the oceans. Each item of the collection is made of upcycled plastic, helping keep our oceans plastic-free. The line is sold at e-commerce platforms in Brazil, China, South Korea and Australia.
We also introduced Corona in draft form in Europe for the first time, in countries such as the UK.
We kicked off our presence in the entertainment industry, having produced various short and mid length documentaries, including the partnership with surfer Frank Solomon to create Street Surfers, a thought-provoking documentary about a unique band of heroes in South Africa who are making an impact to address global pollution. The film drove positive conversation on social media and won over four international awards.
Together with the World Surf League, we co-produced "Road to the Highline," which follows the journey of professional surfer Mike February across the coastline of South Africa as he prepares for the Corona Pro in Jeffreys Bay, South Africa.