We are relentlessly committed to innovation and exploring new products and opportunities to excite consumers around the world. Innovation is an important driver of our commercial strategy, our supply chain, our processes for supporting our colleagues and recruiting future talent and helps us build a sustainable business to improve lives in communities around the world.
Our teams in ZX Ventures, Beer Garage, GITEC and Z-Tech focus on innovations that drive growth across all aspects of our company, from the brewing process to product, commercial initiatives and more. These teams give us the unique advantage of combining a start-up mindset with big company experience. We harness creativity, new ideas and the entrepreneurial mindset of successful start-ups and combine it with the resources and optimization of a leading company. This allows us to create and scale great ideas and great beers, to bring consumers more of what they love.
"Our internal innovation teams give us the unique advantage of combining a start-up mindset with big company experience."
Discover innovation highlights from our zones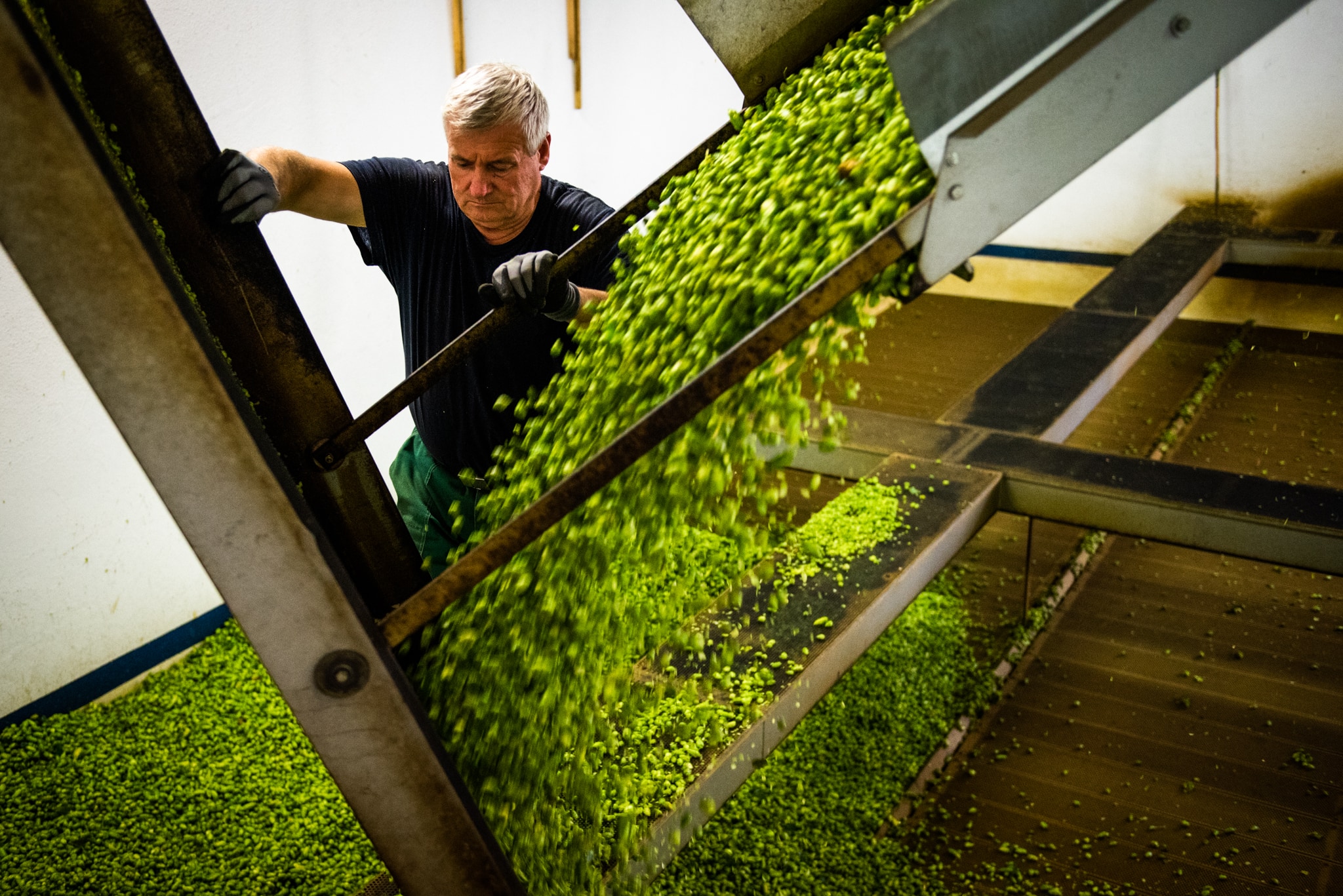 ZX Ventures - Transforming for the long-term
As our growth and innovation group, ZX Ventures plays an important role in supporting and growing the products and services of tomorrow, from technology to consumer products and more. We have made more than 50 investments and currently have 1,500 employees in 18 countries around the world. ZX Ventures now represents nearly 15% of AB InBev's revenue growth.
2019 was a big year for ZX Ventures, bringing changes to the structure to support long-term evolution and a greater focus on bringing learnings and innovation to the broader company. We also expanded capabilities, launching new teams focused on adjacencies and omnichannel.
We introduced a unique operating system, the Venture OS, to better support businesses during the different stages – seed, launch, grow and scale. We also ran our internal accelerator program, the Zxlerator, bringing together participants from seven countries over the 11-week program and resulting in several products seeded in market in 2019. The program was recognized by WayUp, a job site and mobile app for college students and recent graduates, as a top 100 internship program in the US.
E-commerce & omnichannel
In Brazil, our on-demand delivery service Zé Delivery reached 1 million orders and grew by double-digits each month while maintaining a 4.8 rating in the Google app store.
We are also proud to announce that Atom Group, our disruptive drinks group partner in the UK which includes Master of Malt, Atom Brands and Maverick Drinks, was recognized with the prestigious Queen's Award for Enterprise International Trade award, in addition to the Grand Master at the Spirits Masters, Gin Producer of the Year by IWSC, Rum Producer of the Year by the International Spirits Challenge and Online Retailer of the Year by Whiskey Magazine's Icons of Whisky Awards.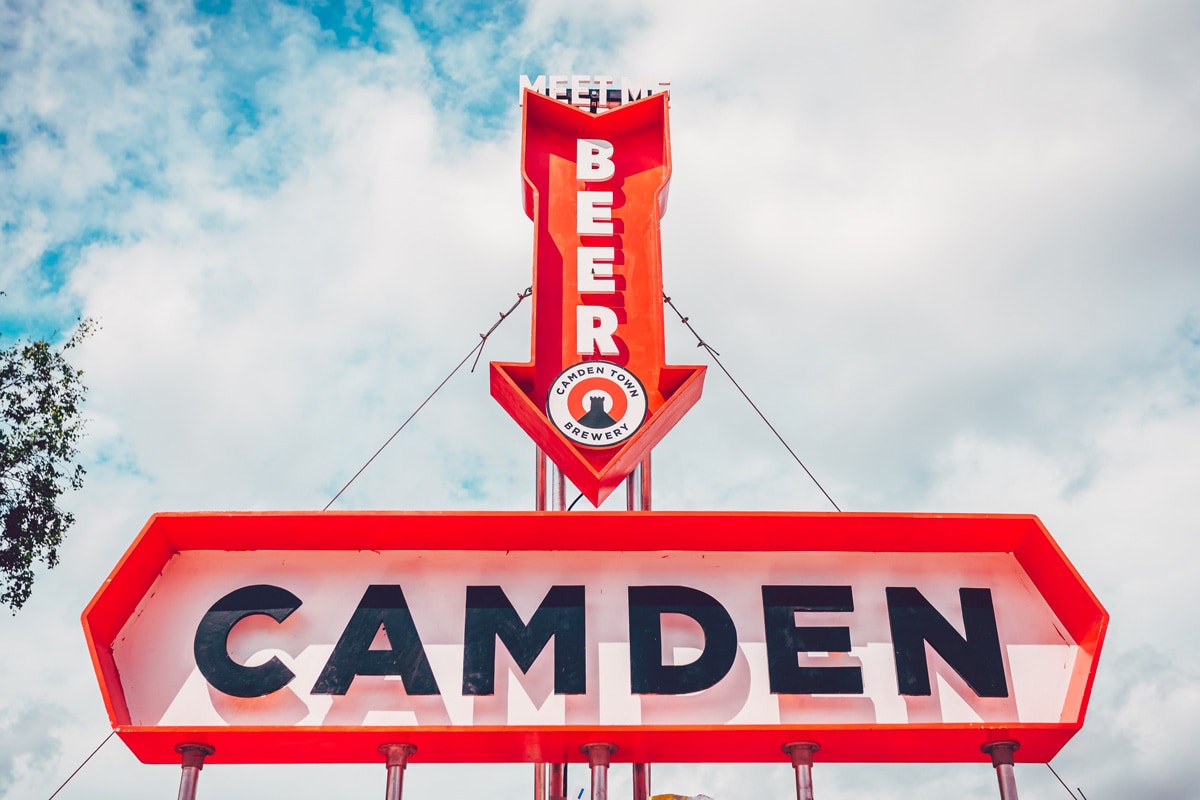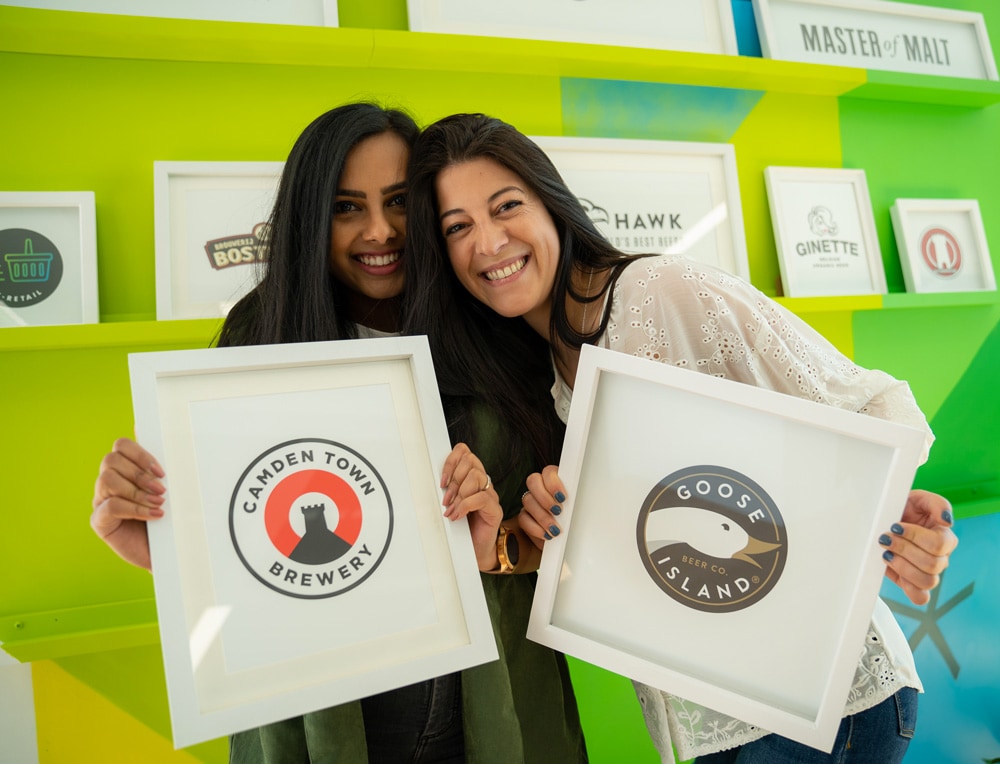 Craft & specialties
Our mission is to lead the craft beer revolution by supporting brewers and fostering a passion for beer globally. To that end, we partner with multiple breweries from around the world, including Colorado in Brazil, Camden Town in the UK and Cucapá in Mexico, among others. Last year we extended our family through new partnerships with Barbarian in Peru, Crew Republic in Germany and Temple in Argentina.
2019 was also a year in which we delivered towards our promise to help our brewers reach larger audiences and push the boundaries of product innovation and beer experience. Camden Town Brewery became the official beer partner of Arsenal in the UK and Ireland, bringing its beer freshness experience to thousands of fans during the season.
On the innovation front, we introduced a refreshed version of Hoegaarden Rosée in China, a beer with 3% ABV and 100% natural ingredients, launched Colorado Ribeirão Lager in Brazil, La Cotidiana in Colombia and Patagonia Hoppy Lager in Argentina. Collectively, our heritage brands and craft breweries won 572 awards, including prestigious awards at the Brussels Beer Challenge, European Beer Star and World Beer Awards.
Adjacencies
Our newly launched Adjacencies team aims to disrupt wine and spirits by seeding and launching new products in categories adjacent to beer. After quickly setting up structures at the global and Zone levels with teams in Argentina, Australia, Belgium, Brazil, Canada, China, Mexico, South Africa, South Korea and the UK, the unit had a successful start.
This was highlighted by our acquisition of the remaining stake in disruptive wine company Babe Wine and partnership with Cutwater Spirits. Our agile teams created and launched new products in market including Mike's Hard Sparkling Water in the UK, Beats GT in Brazil and Blasfemia, the first-ever canned wine in Argentina.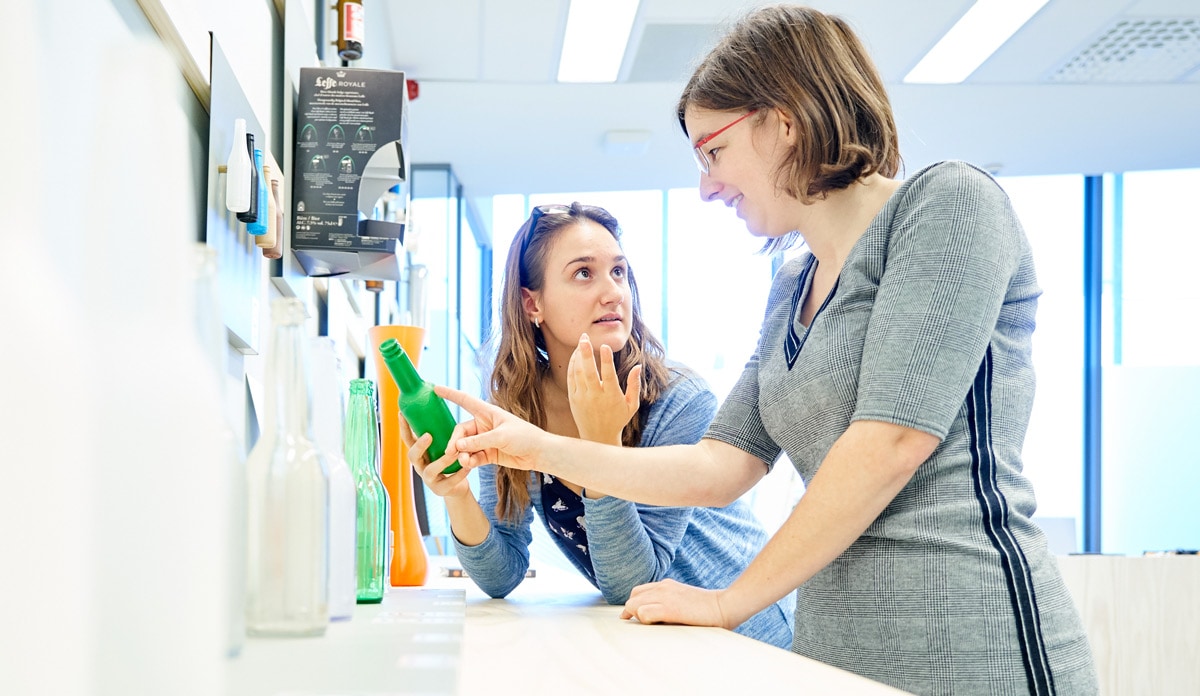 Merchandise
This year marked the launch of the BudweiserXHype clothing merchandise licensing partnership with an estimated gross merchandise volume (GMV) of more than 1 million USD. Additionally, our B2B teams sold more than 2 million Stella Chalices through gift packs in beer retailers or standalone in non-beer retailers resulting in millions of new consumers experiencing the Stella Artois ritual at home.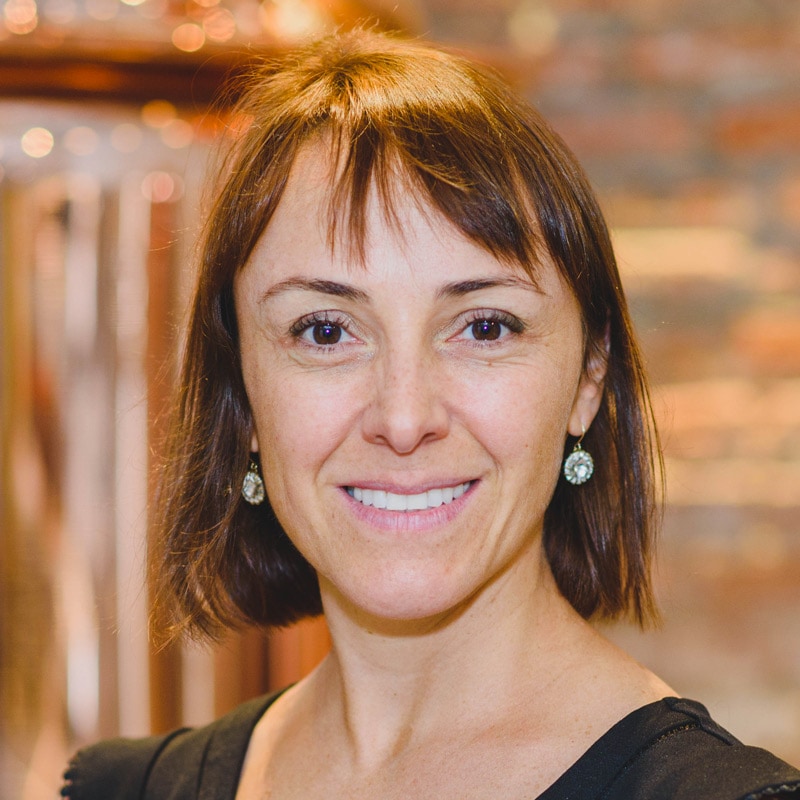 "If you want to understand consumers' needs, and you can fulfill their changing needs in an agile way, ZX is the place to be. Our organization is agile, reflects the changing trends in the market. We have the ability to make structural changes and prioritize accordingly."

Diana Orrego-Moore Chain director capabilities, ZX Ventures
Beer Garage - Revolutionizing our operations with emerging technology
Our technology innovation lab, Beer Garage, explores emerging technologies and builds new capabilities that address evolving business challenges and consumer needs.
In 2019, Beer Garage hosted the second annual Tech Incubator, a one-of-a-kind product development, talent exchange, and technical internship. In August, the group held a Demo Day for the 11 projects in the 2019 cohort. Cross-functional teams composed of business experts, external tech talent, and graduate interns completed a 10-week program of development trainings and worked in partnership with external Silicon Valley start-ups to productize their ideas. The final 11 projects seek to tackle challenges like risk assessment, automated content development, and customer behavior insights with a combination of innovative data analysis, internet of things (IoT), and software solutions. Some examples of the 2019 cohorts are:
Sensai
A system that utilizes machine learning to improve and standardize the beer's quality and flavor. By way of the Sensory Grade, the tool assesses real-time analytics and data collected during the brewing process – from levels of co2 used in the processes to the time dedicated to each different stage – to predict qualities of the beer.
ABcredit
Piloting in Brazil, it uses algorithms to predict personalized credit limits and payment terms that best suit an individual customer. This information contributes to agile and more productive relationships with our retail customers.
Alehouse creative
This marketing solution allows ad teams to submit creative briefs and receive real-time insights on how to alter their work to change the impact and audience for their ad. The tool is powered by Artificial Intelligence (AI) that analyzes the historic performance of advertising material and imagery, to learn what works and what does not to attract consumers.


Additionally, this year we expanded the Beer Garage to Tel Aviv, Israel. As home to one of the world's largest technology ecosystems, this location is a great environment for open innovation. In this foundational year, we have focused on partnering with food, agriculture and sustainability technology companies.
Recently, the Tel Aviv team has grown to enable expansion into commercial tech. We will continue to grow our work in both offices, with pilot projects and scale emerging technologies that will propel our company into the future.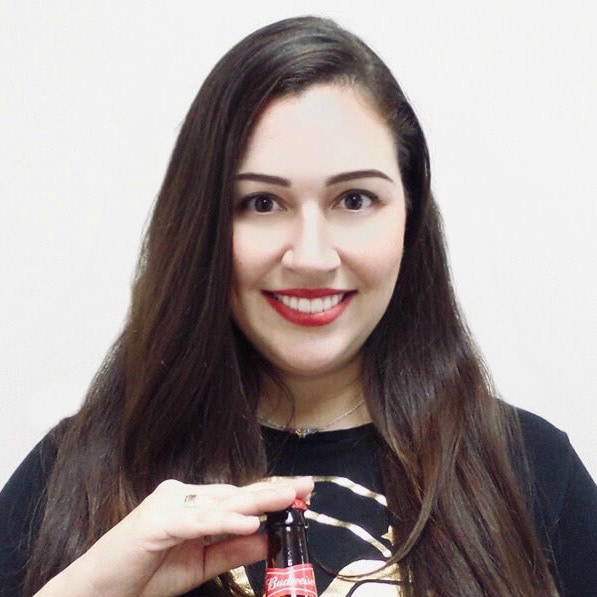 "The Beer Garage Incubator was a game changer for my career and my personal life. Being able to live in the heart of Silicon Valley, working under a data driven and innovative culture, with a lot of different people and mindsets, definitely made the difference for the development and deployment of my project."

Renata Cristina Gutierres Castanha Avcredit team, South America zones
GITEC - Using teamwork to develop new products and technologies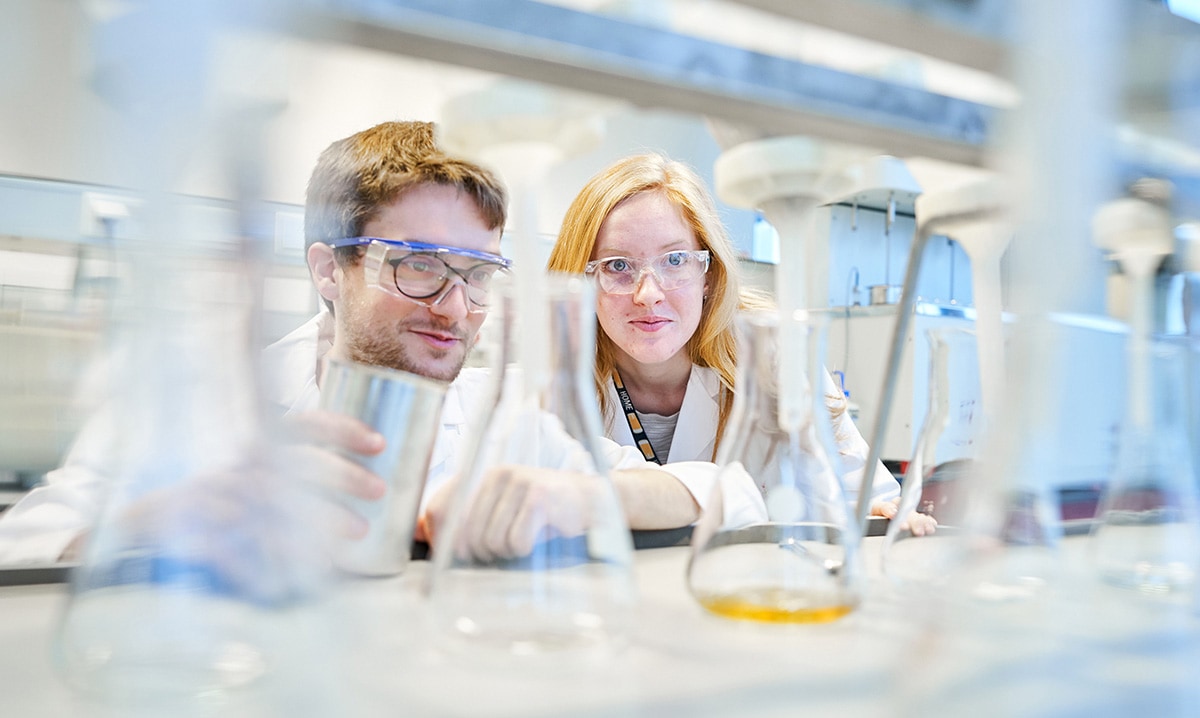 Our Global Innovation and Technology Center (GITEC) in Leuven, Belgium brings together scientists and specialists from more than 20 countries around the globe to innovate alongside our packaging, product and process development teams. To implement these innovations, we rely on local innovation centers in six regions called ZITECs (Zone Innovation and Technology Centers).
Developing better technology for fresher beer
In November, we won the World Beverage Innovation award for our PureDraught™ Keg System, a unique bottle-in-bottle keg that prevents any air or dispense gas from contacting the beer. This allows the beer to remain fresh for 30 days after being tapped instead of just a week. Rather than standard 30 liter steel kegs, PureDraught kegs come in convenient 6, 12 and 18 liter sizes, which gives bar and restaurant owners more flexibility, allows for less wasted product and offers more efficient storage. The one-way system means that kegs can be put directly into local recycling bins, removing the need for reverse logistics. PureDraught is being utilized in more than a dozen countries, including Brazil, China, Italy, Colombia, Mexico, Japan and South Korea, as well as in other areas of Europe and in Africa.
Pioneering new technology to revolutionize labeling
In 2019, we made strides in developing a new packaging innovation to evolve from using paper labels on beer bottles to imprinting branding on the bottles themselves. The process uses a newly developed technology from our Tattoo Alpha Plant in Haasrode, Belgium called Direct Object Printing. This technology allows us to print ink and varnish directly onto the glass of the bottle, removing the plastic label and allowing for potential environmental and economic benefits. The technology was utilized for the first time on a larger scale as part of a limited edition run of our Beck's Artist Series to celebrate up and coming artists. An initial release of 200,000 bottles were launched in the UK with nine bottle designs. We plan to continue expanded use of digital printing in the coming year.
Using technology to brew more sustainably
We are striving for sustainability, flexibility and productivity in our operations, while staying fully connected with beer lovers and changing demands in the market.
Carbon neutrality is an ongoing shift of our breweries to optimize and reduce energy consumption. Our strategy is anchored on a clear roadmap of technology and smart processes that will transform our operations over the next ten years. As technology is evolving constantly, we are always scouting, developing and validating new technologies at big scale production to strengthen and improve our technology pipeline.
One example is a sustainable technology called Simmer & Strip that limits the amount of water and heat needed for the brewing process, resulting in a reduction of water consumption and carbon emissions. In 2019 we rolled out Simmer & Strip technology out to 10 new breweries, for a total of 44 breweries within our global operations. To bring even more people behind our sustainability efforts, we are offering free licenses of this technology to small independent brewers.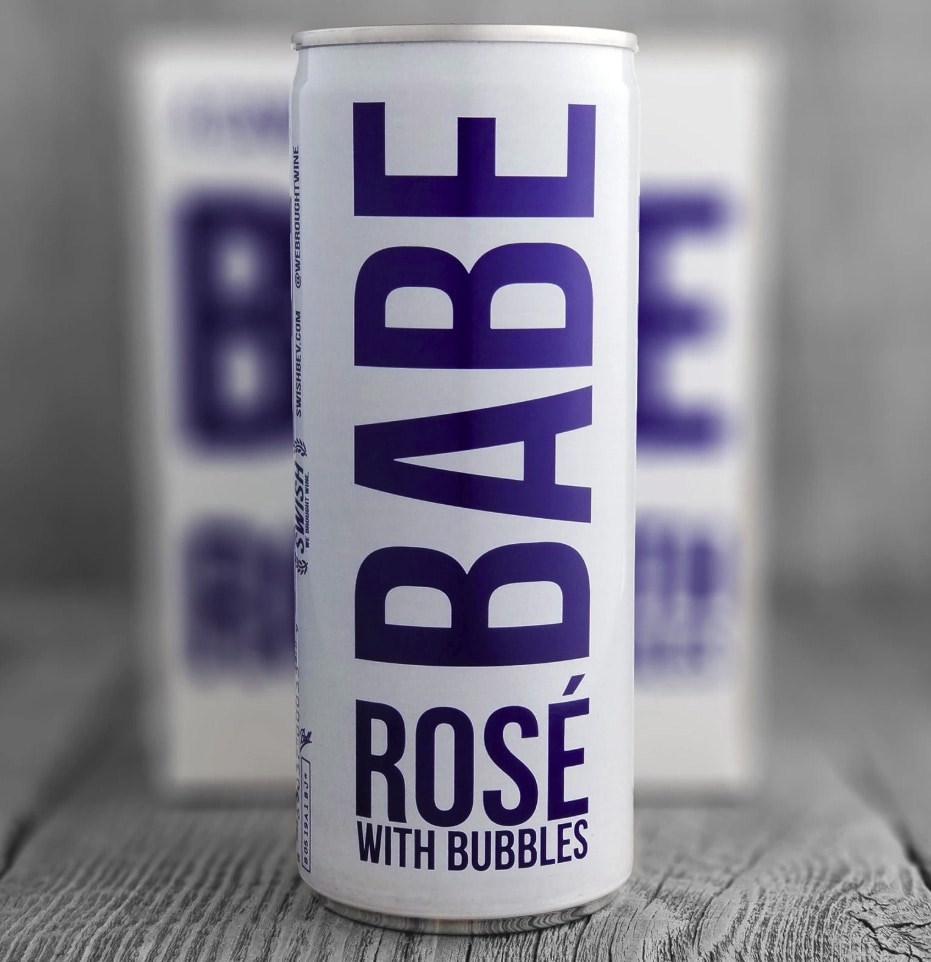 Developing a platform to educate consumers
To stay true to our transparancy principle, we refreshed our consumer platform Tap Into Your Beer (www.tapintoyourbeer.com). The website uses an engaging environment to help people discover about more about beer, brewing, our brands and our smart drinking initiatives. This platform offers consumers information such as beer styles, taste profiles, ABV (alcohol by volume), and more.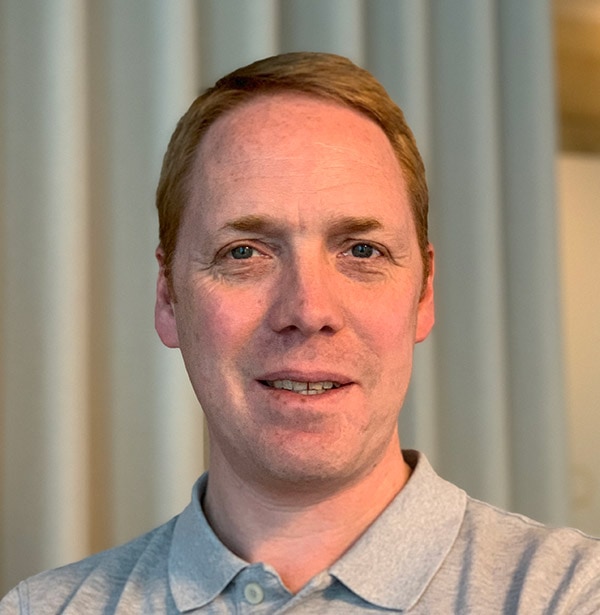 "Rather than printing on a label and putting the label onto a bottle, we're printing directly onto the bottle. We're removing an entire substrate, an entire piece of material, an entire section from the supply chain."

Greg Bentley Global director primary packaging innovation on beck's digitally printed bottles
Z-Tech - Providing technology-based solutions to help small- and medium-sized businesses thrive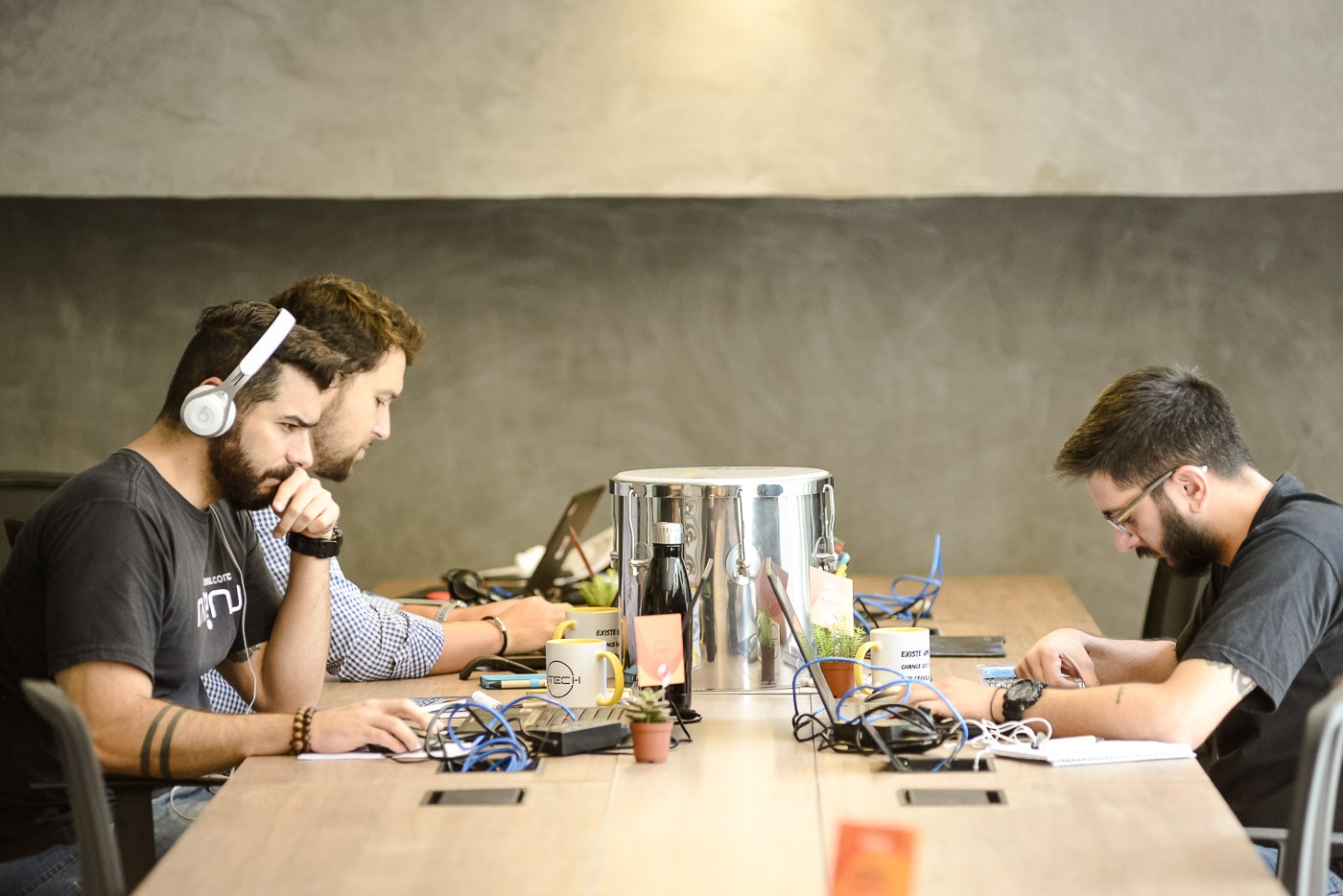 Z-Tech launched in March 2019 with the mission of catalyzing the growth of small and medium businesses (SMBs) through technology. Z-Tech is retail customer-centric, focusing on providing small and medium businesses (SMBs) with everything they need to succeed and empower growth among retailers, bars, restaurants and other related businesses. It is headquartered in New York City and with operations in Brazil and Mexico
We are helping SMBs enter the digital economy through two main verticals: Marketplace and FinTech. Ventures in our Marketplace vertical are connecting merchants with diverse suppliers, delivering fair and timely access to essential goods. Our FinTech vertical is focusing on providing access to fair credit, payment and other services by digitizing the traditional trade.
After extensive market research, we have kicked off investments or the incubation of three new tech ventures, among others:
Donus
This multi-purpose payment institution offers a digital account and payment services to better manage cash flow and empower merchants in Brazil. The platform provides SMBs with wire transfer, e-wallet, bill pay, cash-back, integration with POS systems and debit cards, plus low monthly transaction fees.
Menu
A business-to-business marketplace that optimizes the buying process by enabling Brazilian merchants to find all their products with great prices in an user-friendly and trustworthy digital platform.
Mimercado
A digital platform for Mexican merchants to purchase a wide selection of products in a convenient, one-stop-shop business-to-business marketplace.
To support these ventures and our plans for future growth, Z-Tech is building a team of digitally native talent.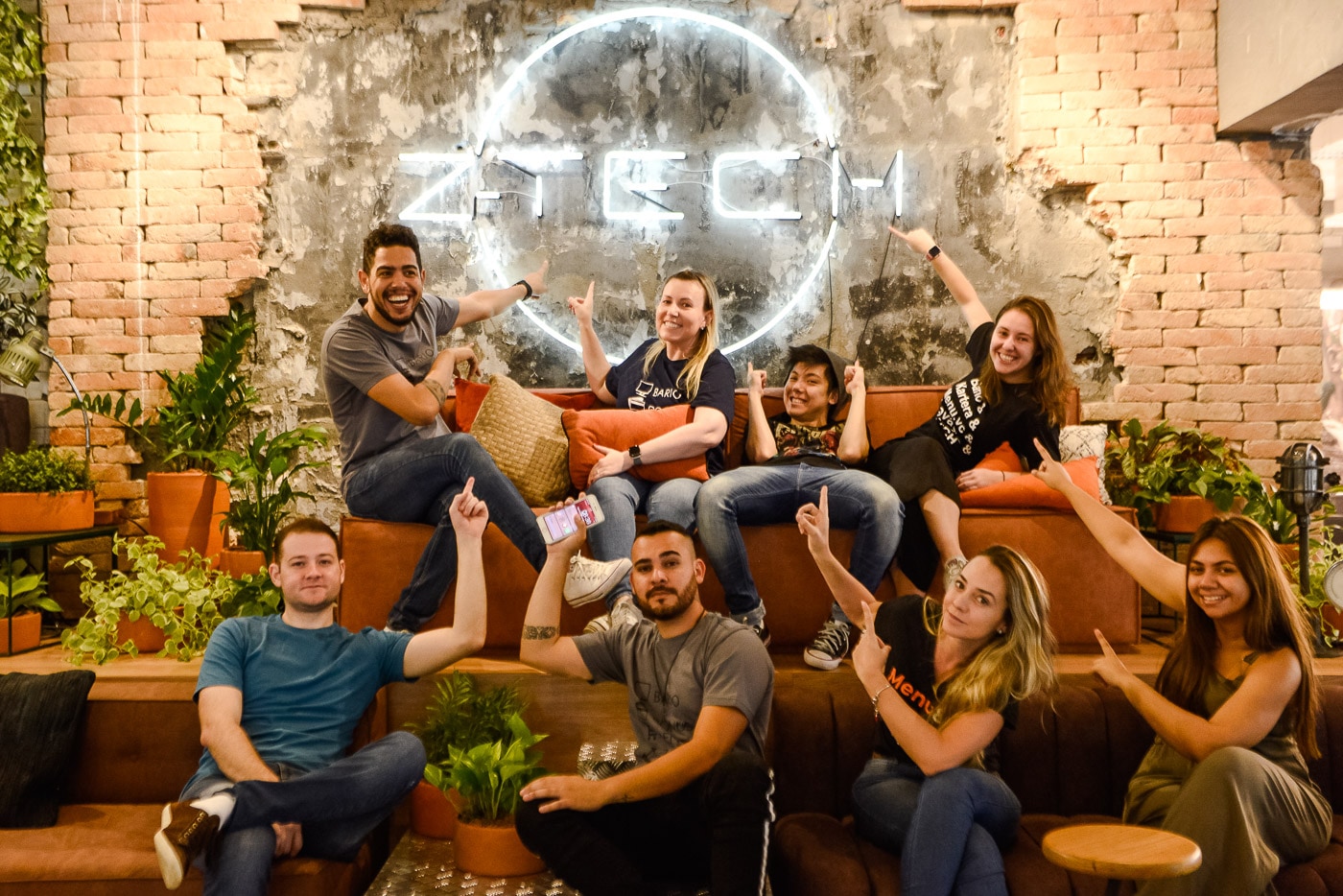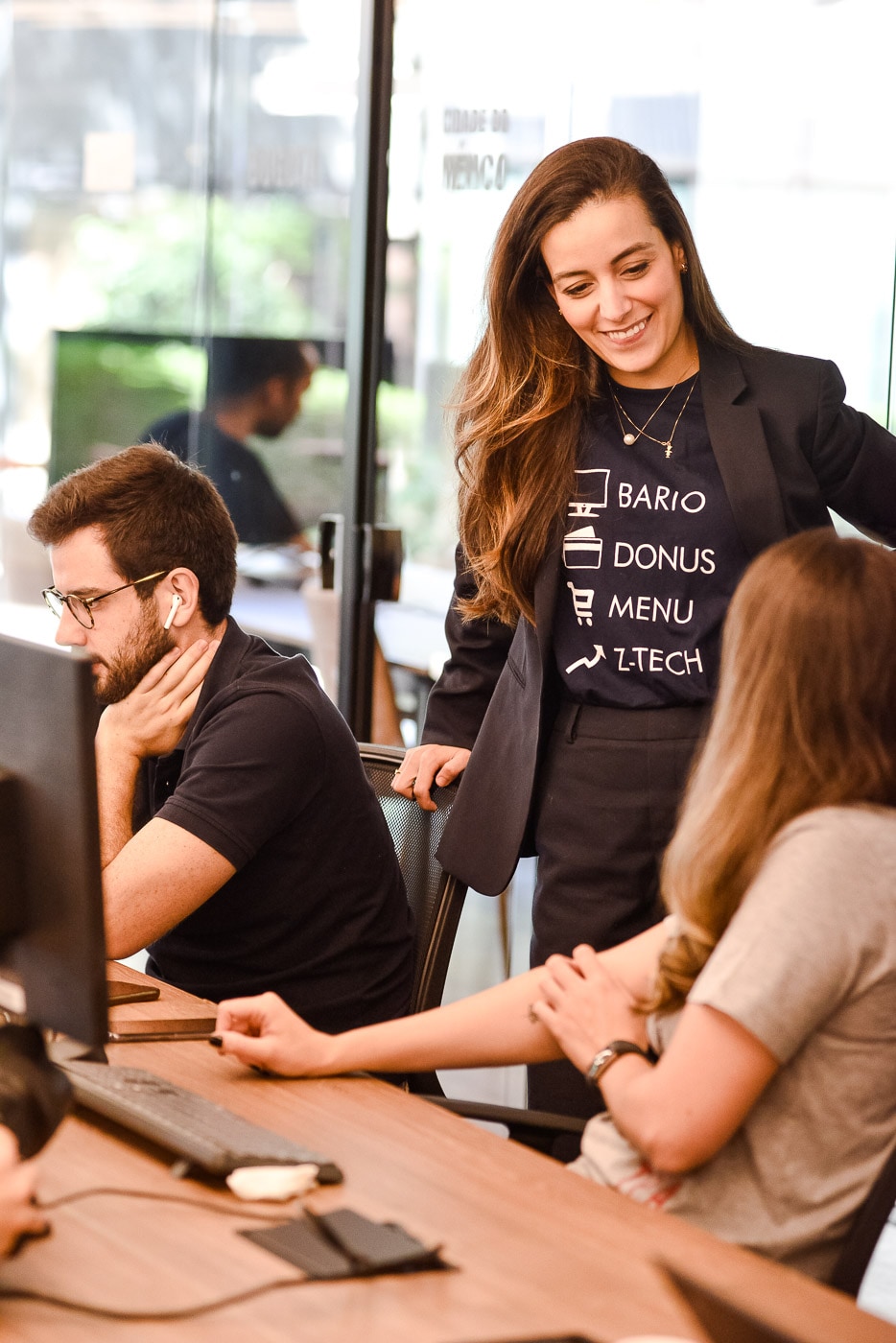 "I have always had a passion for creating great products and customer experiences as well as a desire to make an impact in the world. I joined Z-Tech because I can do both, create exceptional experiences and make an impact on the lives of thousands of POC owners."

Riddhi Shah Global manager of User Experience, Z-Tech