Assessing our performance
Our performance in 2019 was below our initial expectations, and we are not satisfied with our results. There were many successes, but we also faced many challenges. We understand that in order to reach our ambitious goals, we need to embrace these challenges head-on and transform them into opportunities for success.
"Throughout the year, we enhanced our focus on top-line growth and value creation while adopting a more balanced strategy."
In 2019, we continued to enhance our focus on top-line growth and value creation while adopting a more balanced strategy between volume and revenue per hl growth. We grew volumes by 1.1% in 2019, our third consecutive year of volume growth with the rate of growth accelerating each year. Combined with revenue per hl growth of 3.1%, we delivered top-line growth of 4.3%.
Our EBITDA grew by 2.7% with margin contraction of 65 bps to 40.3%, below where we wanted to be. We faced significant headwinds in our cost base driven primarily by the highest annual increase in commodity and transactional currency costs in the past decade, which held back EBITDA growth by approximately 200 bps. Additionally, challenging macroeconomic environments in many of our relevant markets pressured consumer disposable income, resulting in trade-down and consumption contraction.
Premiumizing the beer category
Our premiumization strategy continued to deliver results in 2019, with our High End Company and global brand portfolio both growing ahead of our total company. Our High End Company grew by double-digits while the global brands grew by 8.0% outside their home markets.
The strong equity of our global brands was also recognized by Interbrand, which ranked Budweiser and Corona in its list of the top 100 global brands. They were the two highest ranked beer brands, improving their rankings from last year and increasing their brand value on a dollar basis.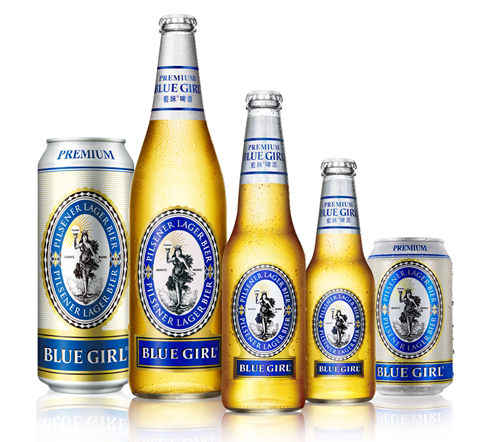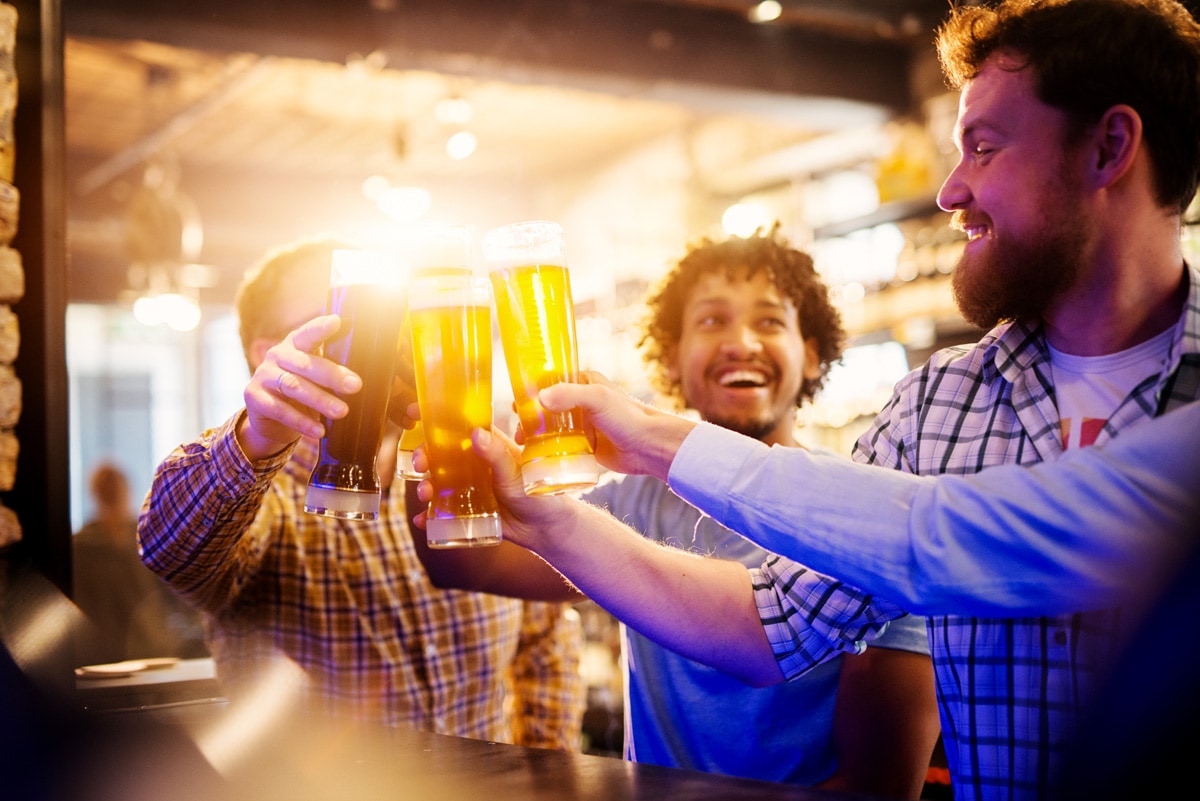 Celebrating a truly successful combination
October marked the three-year anniversary of our combination with SAB and completed the delivery of our cost synergies target of 3.2 billion USD, one year ahead of our initial schedule and with 750 million USD more savings than originally planned. This combination has been transformational—bringing together the best-in-class brands, geographic footprints and talent of two great companies has made us smarter, more strategic and more growth-oriented than ever before, positioning us to lead the long-term growth of the global beer category.
Divesting our Australian subsidiary
In July we agreed to divest Carlton & United Breweries (CUB) to Asahi Group Holding, Ltd. for 16 billion AUD, equivalent to approximately 11.3 billion USD in enterprise value. We have granted Asahi the rights to commercialize our portfolio of brands in Australia.
Once completed, the divestiture of CUB will help us expand into other fast-growing markets in the APAC region and across the globe, by allowing us to create additional shareholder value by optimizing our business at an attractive price and further deleverage our balance sheet.
Creating new opportunities in the Asia Pacific region
On September 30, we completed the initial public offering (IPO) of a minority stake of our Asia Pacific business (Budweiser APAC) and its listing on the Hong Kong Stock Exchange for 5.75 billion USD. Our objective is to create a regional champion in the consumer goods space with a local identity and enhance connectivity with our stakeholders in Asia Pacific. We also believe it provides an attractive currency for potential M&A in the region.
We see great potential for our business in APAC and the region remains a growth engine within our company, including principal markets in China, India, South Korea and Vietnam. We believe that being close to our markets in the region will allow us more localized and focused decision making. While China remains our largest beer market in APAC, we will leverage a diversified pan-regional platform and utilize our market maturity model to accelerate expansion into fast-growing markets and drive operational efficiency to further enhance margins.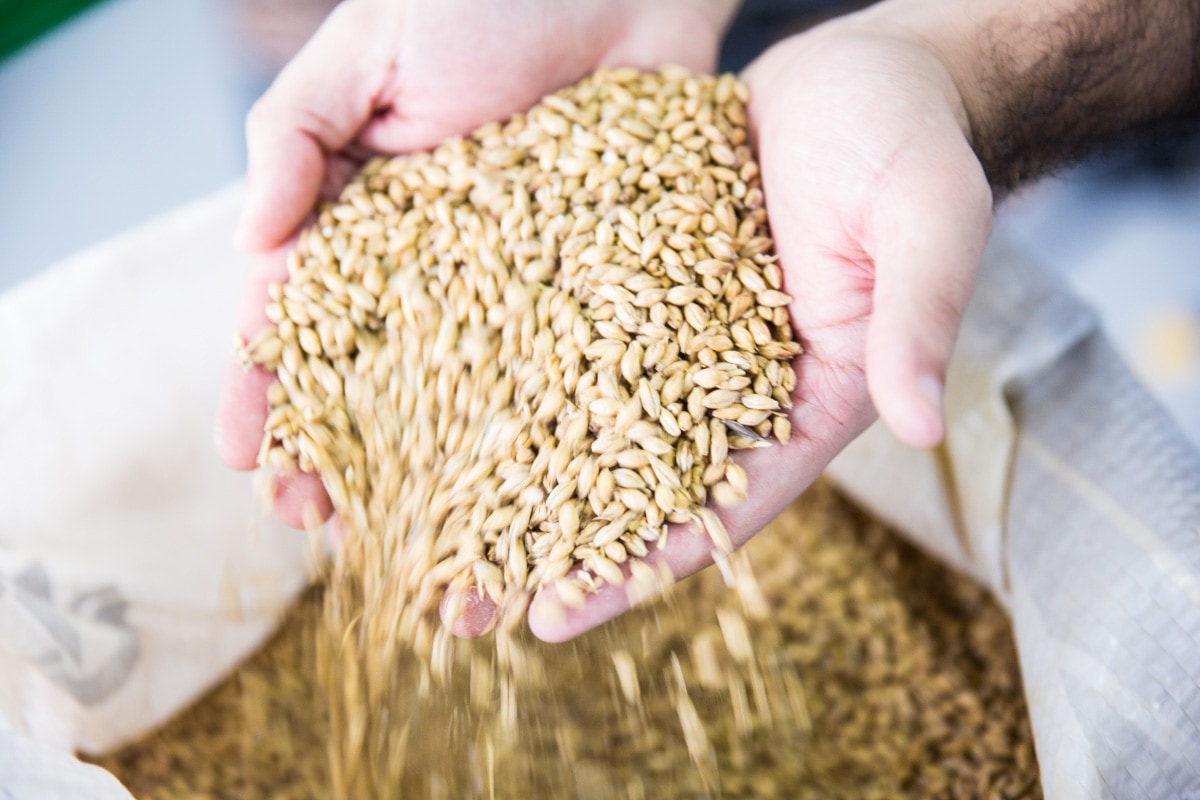 Evaluating our progress towards deleveraging
EBITDA increased by 2.7% in 2019 to 21 078 million USD as a result of top-line growth and enhanced by cost discipline and synergy capture, partially offset by elevated cost of sales throughout the year.
After the successful completion of the listing of Budweiser APAC and accounting for the proceeds expected to be received from the divestment of the Australian operations (while excluding the last 12 months EBITDA from the Australian operations), our net debt to EBITDA ratio fell to 4.0x in 2019.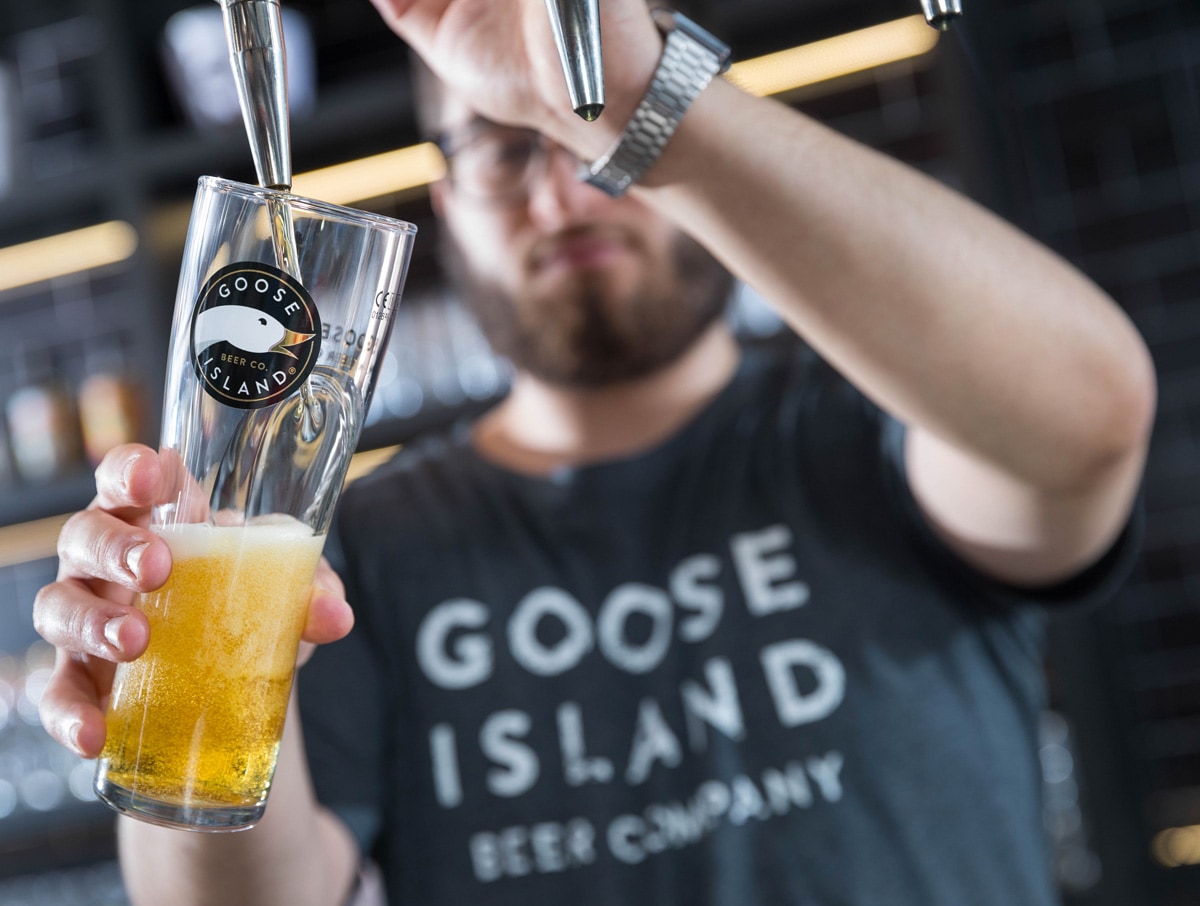 Evaluating regional performances
In 2019, our Middle Americas region became our largest and fastest growing region by EBITDA, led by strong growth in Mexico and Colombia. Revenue grew by 7.2%, delivered with a healthy balance of volume growth of 3.8%.
Conversely, we faced softer consumer demand in several key markets due to challenging macroeconomic conditions, including Argentina, Brazil, South Africa and South Korea. As a result, we have been advancing our affordability strategy in emerging markets, by offering more accessible price points to more consumers, creating new packaging formats and introducing beers brewed with local crops. We are confident in our brand portfolio and focused on maintaining a consistent strategy to position us for growth in the long-term.
Major country performances
20%
our craft portfolio

grew by more than

20% in the us
United States
In 2019, we continued to make progress across our five commercial priorities in the US, resulting in revenue growth of 0.5% and revenue per hl growth of 2.8%. Our revenue per hl growth was impacted by the earlier timing of our price increase this year, which had a one-time positive impact of approximately 80 bps on a full-year basis. We estimate that industry sales-to-retailers (STRs) declined by 1.4%, while our own STRs were down by 2.4%. Our sales-to-wholesalers (STWs) were down by 2.3%, converging with STRs on a full-year basis.
Our total market share declined an estimated 50 bps in 2019, predominantly driven by mix due to the growth of hard seltzer within the flavored malt beverage (FMB) category. Our market share excluding FMBs declined by 10 bps, an improvement in trend of 20 bps from FY18, due to the consistently strong performance of our above core brands and further trend improvement within the mainstream segment.
Our above core portfolio gained 90 bps of total share, due to strong performances from Michelob Ultra, Michelob Ultra Pure Gold, our regional craft portfolio and our innovation pipeline. Michelob Ultra continues to grow by double-digits and is now the second largest brand in the country by retail sales, according to IRI. Michelob Ultra Pure Gold grew by triple-digits, while our craft portfolio grew by more than 20%, gaining share within the craft segment according to IRI.
We estimate our innovations contributed approximately half of the total innovation volume in the industry once again this year, led by Naturdays, Michelob Ultra Infusions and Natural Light Seltzer.
Our mainstream brands lost an estimated 140 bps of market share in 2019, as consumers continue to trade-up to higher price tiers. Within the mainstream segment, our market share declined by 15 bps, which compares to a 35 bps decline in FY18, a trend improvement of 20 bps. Share declines of Bud Light and Budweiser were partially offset by share gains of our value portfolio, led by the Natural Light family (excluding Natural Light Seltzer, which is not included in the mainstream segment).
The hard seltzer segment is drawing new consumers to the malt beverage category and we are increasing investment behind our brands to accelerate our growth in the segment. Bon Viv and Natural Light Seltzer are growing at a strong rate, and in January 2020, we added Bud Light Seltzer to our portfolio, with a very successful nationwide launch that is already yielding positive results from both our customers and consumers. We are confident that we can leverage our strong portfolio, coupled with our best-in-class brewing capabilities and distribution network, to accelerate our momentum in this fast-growing segment.
EBITDA grew by 1.1% in FY19 with margin expansion of 28 bps to 40.8%, driven by positive brand mix and ongoing cost efficiencies.
Mexico
Mexico delivered very strong top and bottom-line growth this year. Revenue grew by double-digits, driven by a balanced contribution from mid-single digit growth of both volumes and revenue per hl, which grew ahead of inflation and was enhanced by brand mix. We grew volumes ahead of the industry, resulting in our estimated highest ever market share in the country. We delivered growth across our brand portfolio, with a particularly strong performance in the above core segment.
We remain focused on developing our portfolio in line with the category expansion framework to clearly differentiate our brands. Our core brands continue to grow supported by a strong innovation pipeline, consistent brand messaging and entrance into new occasions. Our premium portfolio also contributed meaningfully to top-line growth, with double-digit volume growth of the Modelo family, Michelob Ultra, Stella Artois and our local craft brand, Cucapá.
Earlier this year, we signed a contract with OXXO, the largest c-store chain in Mexico, to begin selling our portfolio of beers in their 17,000+ stores in order to reach more consumers in more occasions. We expanded in the regions of Guadalajara and Mexico City this year, with our portfolio quickly reaching fair share in the 4,000+ stores in which we are now present. While the majority of our growth was driven by existing channels, our entrance into OXXO also made a meaningful contribution.
We launched the next phrase of the roll-out in January 2020, and our portfolio will progressively become available in all OXXO stores across the country by the end of 2022 with the next expansion having started in January 2020.
The strong top-line performance, continued cost discipline and additional capacity which drove efficiencies across our entire supply chain, contributed to FY19 EBITDA growth of mid-teens with margin expansion of more than 250 bps.
4,000+
oxxo stores in Mexico

now carry our beers
Colombia
We had a very strong year in Colombia with a healthy balance between volume and revenue per hl growth. Revenue grew by mid-single digits with revenue per hl growth of low single digits. Our total volumes grew by mid-single digits, with consistent growth in our beer and non-beer portfolios leading to our highest annual volume growth in Colombia since the SAB combination.
We continue to successfully expand the premium segment, led by our global brand portfolio, which grew by more than 50% this year. At the other end of the price spectrum, we are bringing new consumers into the category through smart affordability initiatives, such as the expansion of our 1 liter returnable glass bottle sharing pack. Our local core portfolio delivered consistently strong results throughout the year, led by Aguila, which grew by double-digits and ended the year with a powerful campaign focused on responsible drinking.
Our non-beer portfolio delivered mid-single digit volume growth, led by the expansion of Malta Leona and the launch of our new purpose-driven water brand, Zalva, from which the profits will contribute to the recovery of Colombian wetlands.
EBITDA grew by high single digits with margin expansion of more than 50 bps.
Brazil
Brazil was our leading contributor to organic top-line growth this year. We grew revenue by 7.0% in FY19, with total volume growth of 5.0%. Our beer volumes grew by 3.0% while our non-beer volumes grew by 11.2%. According to Nielsen, the beer industry grew by 2.4% and the non-beer industry grew by 2.7%. Revenue per hl growth of 1.9% resulted from ongoing premiumization and a price increase in our beer business, partially offset by geographic mix and the increased relevance of our smart affordability strategy. Additionally, our revenue per hl was impacted by category mix from the rapid growth of our non-beer business, which has a lower average revenue per hl than our beer business.
We continue to utilize a portfolio approach to win in the premium category as we can reach more consumers on more occasions through our complementary brand portfolio. In 2019, our premium portfolio grew by double-digits, led by our global brands and local premium offerings, such as Original and our craft brands. Our global brand portfolio grew by double-digits off a meaningful base, with strong performances from all three brands. Beck's, our premium German pure malt brand, was also recently added to our portfolio. It is off to a very strong start in the regions where it has been launched and we plan to expand its geographic footprint throughout 2020. In the core plus segment, Bohemia is accelerating its momentum, delivering four consecutive quarters of triple-digit growth. Our Skol Puro Malte innovation, which was rolled-out nationally in the second quarter, continues to grow at a rapid pace, enabling the Skol family volumes to stabilize the full year and to grow in the fourth quarter. Our smart affordability strategy continues to gain traction, with our regional brands Nossa, Magnífica and Legítima performing very well. Each has delivered meaningful share gains in the states in which it was launched, and Magnífica is now the leading brand in the value segment in the state of Maranhão. These brands, offered at an accessible price point and brewed with local crops, deliver incremental volume and profitability by increasing our presence in relevant states.
In FY19, EBITDA declined by 4.4% with margin compression of 489 bps to 41.1%. This was driven by higher CoS resulting from commodity prices and the devaluation of transactional currency, which held back our EBITDA growth by approximately 300bps and our EBITDA margin by 135bps. Our EBITDA margin was also impacted by the increased weight of one-way bottles and aluminum cans in our packaging mix, as we aim to meet consumer needs across increasingly diversified and more premium occasions.
7.0%
in Brazil we grew

revenues by 7.0%

in fy19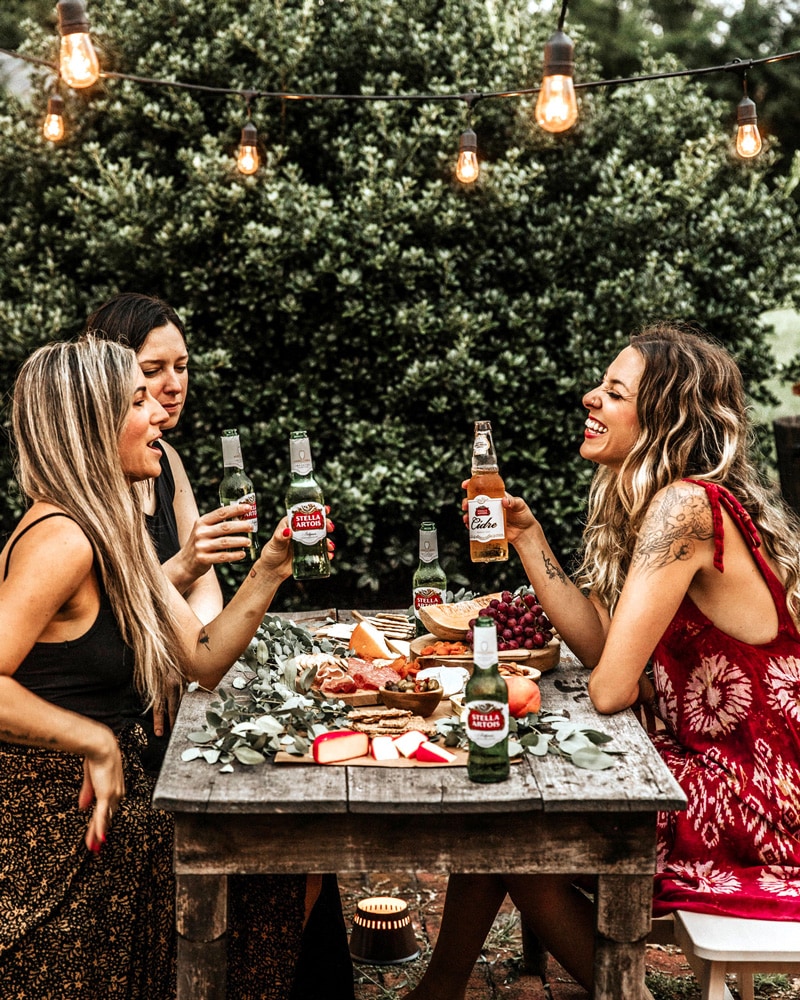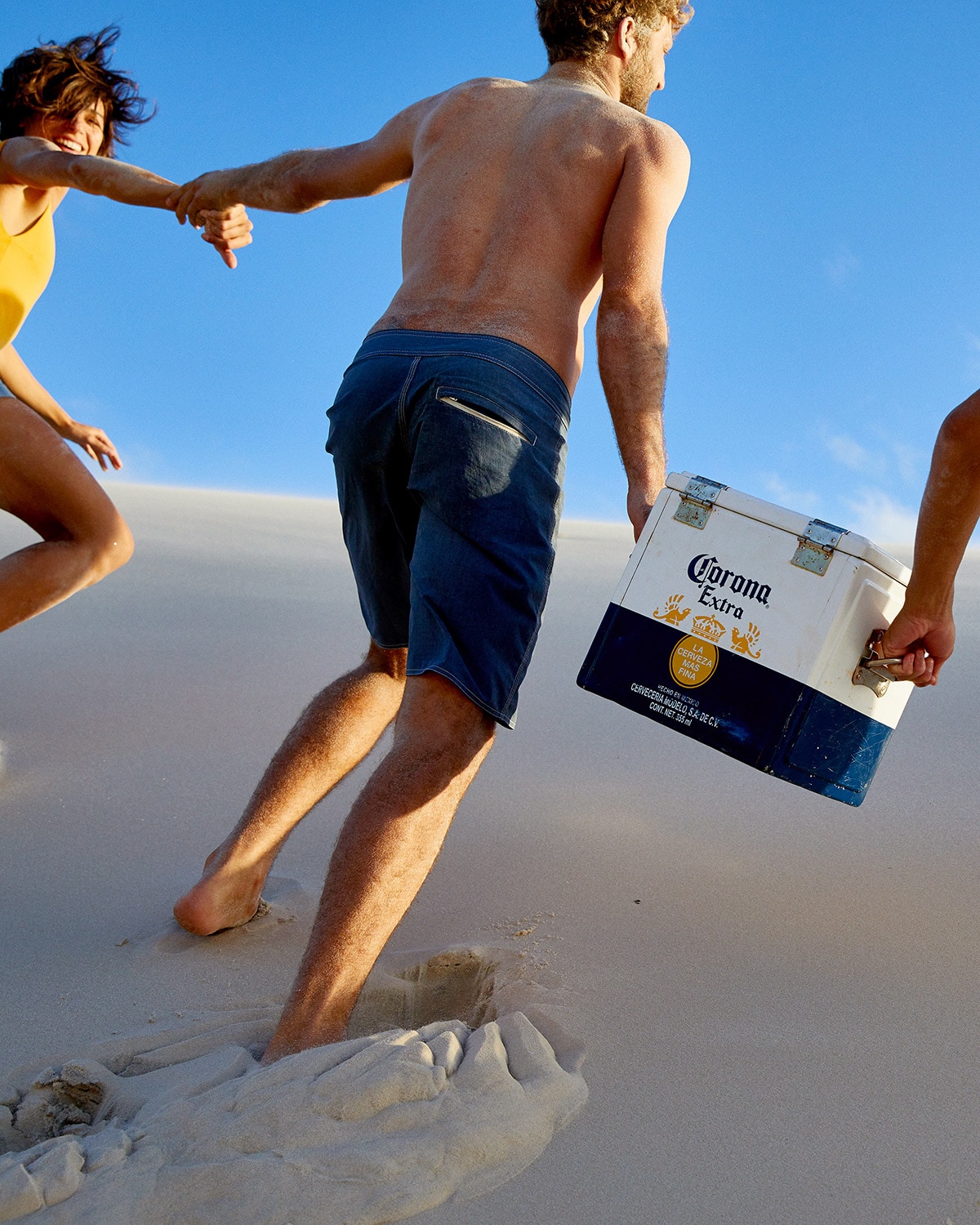 South Africa
Our business in South Africa delivered balanced top-line results this year, with revenue growth of mid-single digits driven by low single digit revenue per hl growth and mid-single digit volume growth. The results were delivered even in the context of a continued challenging macroeconomic environment with consumers remaining under pressure.
We continue to focus on growing the beer category and estimate we gained share of total alcohol this year. The premium segment, where we under-index, continues to grow faster than the total industry. We achieved our highest ever market share in this segment in 2019 as our premium brands continue to outperform, led by Corona. Our flavored malt beverages also performed very well this year, growing by double-digits led by Brutal Fruit and Flying Fish. We have also enhanced our smart affordability strategy in South Africa to ensure our portfolio includes accessible offerings for more consumers in light of the challenging macroeconomic environment.
EBITDA declined by high single digits with margin compression of over 600 bps. Strong top-line growth was more than offset by higher CoS per hl due to the timing of commodity and transactional currency headwinds, and significant increases in marketing investments behind our growing premium brand portfolio and on-trade programs.
China
Revenue grew by 3.3% as premiumization led to revenue per hl growth of 6.5%, which was partially offset by volume declines of 3.0%. Our volume performance in the second half of the year was impacted by the continued softness in the nightlife channel, where our portfolio has a leading position, as well as a difficult comparable. In 2019, we estimate we gained market share in every channel. However, our overall market share declined by approximately 50 bps, resulting from channel mix shift given our position in the nightlife channel.
Our super premium brands continued to grow by strong double-digits, led by Corona, Blue Girl and Hoegaarden. We estimate that Corona is the number one brand in the super premium segment. Blue Girl, which joined our portfolio in May 2019, is one of the fastest growing super premium brands with a meaningful base. Hoegaarden grew volumes significantly this year, as the leading and fastest growing wheat beer in China. We also continue to lead the beer category in the e-commerce channel, which grew by strong double-digits. During the Double-11 e-commerce campaign in November, the largest e-commerce sales event in China, Budweiser was the #1 brand and Corona, Hoegaarden and Harbin were also among the top five beer brands by retail sales value on both the Tmall and JD platforms.
Budweiser declined by mid-single digits, driven by the softness in the nightlife channel, as Budweiser is well-established as the leading brand of the nightlife occasion. Nevertheless, Budweiser remains the number one brand in the premium segment and we have made additional commercial investments to accelerate the brand's expansion into other channels.
EBITDA grew by 17.0% with margin expansion of 440 bps, due to strong brand mix, ongoing cost discipline and localization initiatives that helped to offset the declines in the nightlife channel, one of our most profitable channels.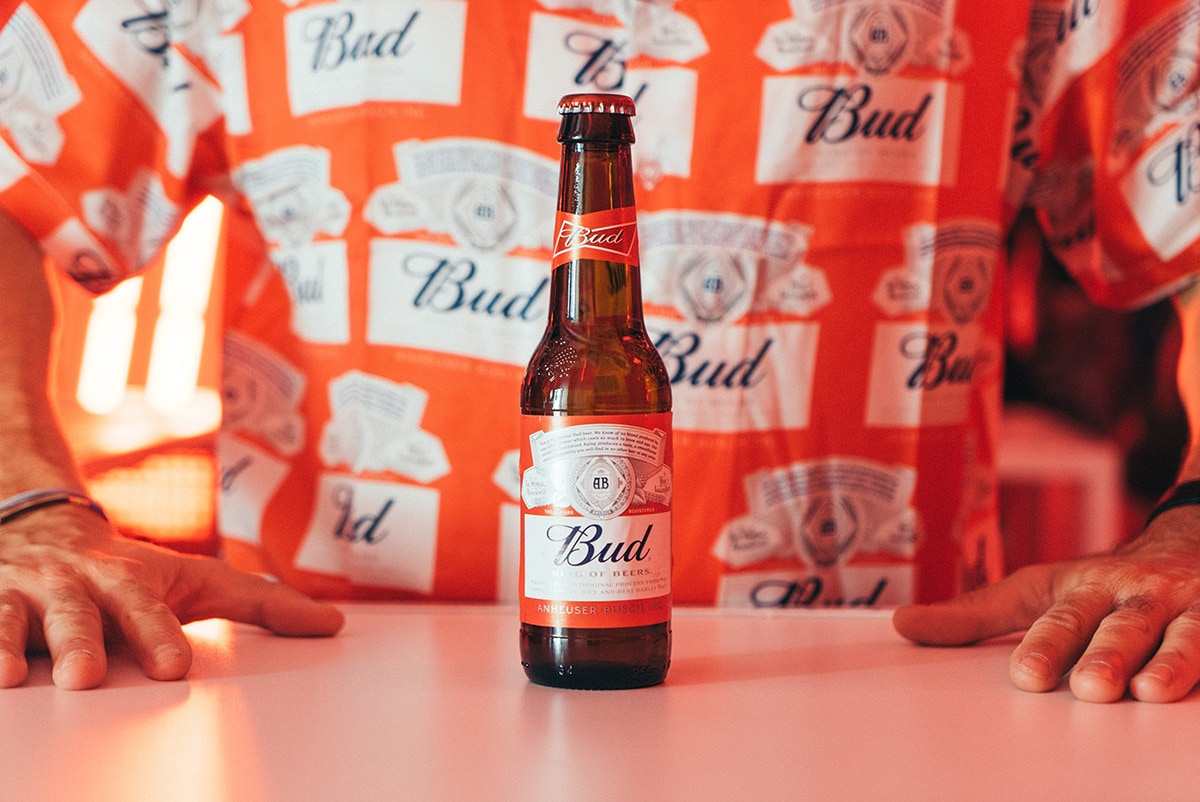 3.3%
revenue growth

in China
Highlights from other countries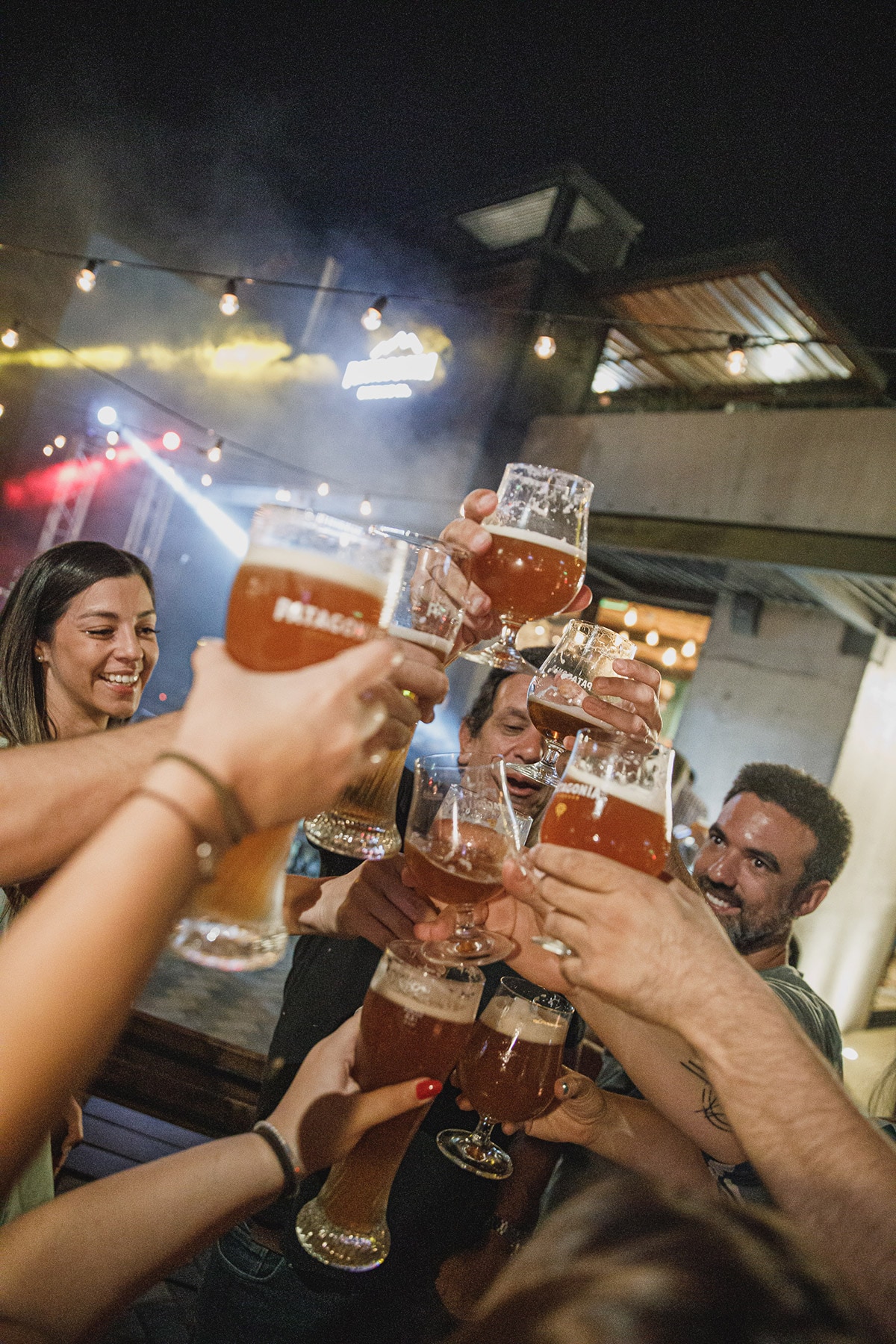 In Canada, top-line declined low single digits, driven by a volume decline primarily due to a weak beer industry. This was partially offset by revenue per hl growth, driven by positive brand mix from our premiumization strategy. Our High End Company continues to gain share of the premium segment, led by share gains from our premium import brands, including Corona and Hoegaarden, and strong volume growth from our Craft portfolio. In the core segment, Bud Light grew share for the 24th consecutive year, and in the core plus segment, Michelob Ultra continued to be the fastest growing beer brand in the country.
In Peru, we grew revenue by mid-single digits with a volume decline of low single digits more than offset by revenue per hl growth of high single digits. The strong revenue per hl growth was driven by revenue management initiatives as well as positive brand mix, driven by the growth of our global brands. In light of the challenging consumer environment, we launched a new product called Golden, as part of our smart affordability strategy. Golden is brewed using ingredients with strong cultural relevance to strengthen our ties to local farming, and is off to a very strong start. In Ecuador, revenue declined by low single digits, driven by a volume decline of low single digits, which more than offset revenue per hl growth of low single digits. While our global brands continued to perform well with double-digit volume growth, a softer consumer environment impacted the beer category throughout the year. In response, we are enhancing our core offerings across a variety of price points to ensure consumers have accessible options within the beer category.
In Argentina, volumes declined by mid-single digits, as we continue to face consumption contraction resulting from ongoing challenging macroeconomic conditions. Our revenues and revenue per hl grew by double-digits in the context of a highly inflationary environment. Despite the difficult consumer environment, we achieved slight volume growth in the fourth quarter as we continue to invest behind our strong portfolio of brands. Our premium brands performed well in 2019 and gained share within the segment, led by our global brands and our local premium brand, Patagonia. Our local champion in the core plus segment, Andes Origen, grew by double-digits. Our smart affordability initiatives continue to gain traction, led by packaging innovations such as the 340ml returnable glass bottle.
Within EMEA, Europe grew revenue by low single digits, with volume growth partly offset by lower revenue per hl as we expand our portfolio across more price segments. We estimate we gained market share on a full year basis, and in all of our markets, with particularly strong gains in France and the Netherlands after successful Budweiser launches. Budweiser is now our fastest growing brand in Europe. The UK continues to deliver volume-led revenue growth fueled by the continued growth of our global brands, particularly the double-digit growth of Corona. EBITDA declined this year as top-line growth was offset by higher sales and marketing investments behind new brand launches, higher CoS per hl driven by commodity costs and the impact of route to market changes that allow us to distribute directly in key countries across Europe. Additionally, strong volume growth led to capacity constraints and increased distribution expenses. We are investing in our capacity footprint to alleviate these constraints. In Africa excluding South Africa, we delivered strong volume growth in Zambia and Uganda, though volume was lower in Tanzania and Mozambique. In Nigeria, we grew volume by double-digits as we continued to gain market share and despite cycling a challenging comparable from the opening of our fourth brewery last year.
Our business in South Korea had a challenging year, with declines in both revenue and volume. This performance was primarily the result of an overall industry decline in light of weaker consumer sentiment. In late October 2019, we rolled back our price increase previously implemented in April 2019 to revitalize the beer industry during the economic downturn. Our premium portfolio continued to grow throughout the year, led by Stella Artois and Budweiser.