Volunteering and disaster relief
Every year, communities around the globe are affected by floods, wildfires, droughts, earthquakes and other natural disasters. We believe we can play a positive role in helping communities to prepare and respond to disasters by working with government, civil society and other private sector organizations.
In January, we responded to the Brumadinho dam disaster, by providing drinking water to the region. We worked with the Rappi app to set up a flash campaign where consumers could easily donate AMA water brand and we matched all donations. In addition to immediate support during the disaster, we led the coordination of a group of companies to assist in the recovery of the city.
In the US, our Anheuser-Busch Emergency Drinking Water Program partnered with the National Volunteer Fire Council to deliver critical hydration to volunteer firefighters starting in advance of wildfire season. By donating these cans of emergency drinking water and raising awareness on the challenges that firefighters face, we aim to do our part to support volunteers as they heroically protect their friends and neighbors. To date, we have partnered with 130 local wholesalers through the expanded program to deliver over 1.6 million cans of emergency drinking water to nearly 300 fire departments.
In addition, we donated over 850,000 cans of emergency drinking water to 11 states this year through our ongoing disaster relief program in partnership with the American Red Cross. The Anheuser-Busch Foundation also donated 1 million USD to the American Red Cross Annual Disaster Giving Program.
69,000
ABInbev colleagues

participated in the Global

Be(er) Responsible Day
Volunteering in communities
All around the world, our people are passionate about empowering communities. We encourage these efforts through numerous volunteering opportunities. To demonstrate our commitment, this year we launched a global volunteering policy that gives every employee the opportunity to do pro bono work for 16 hours during paid work time.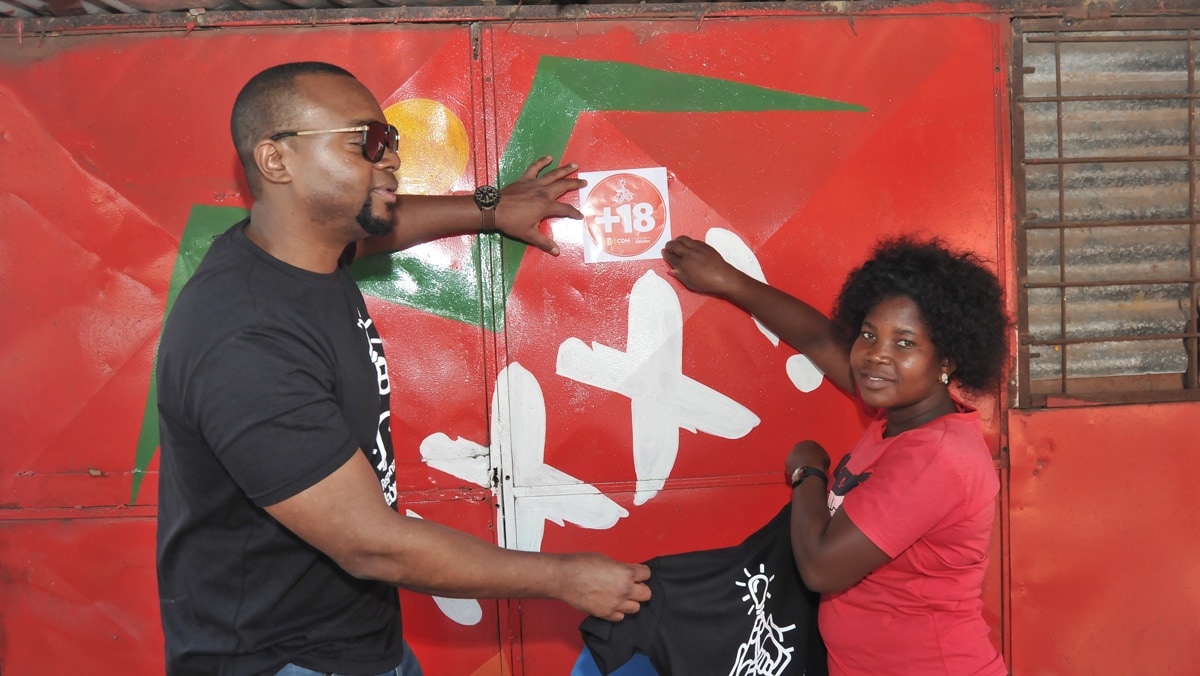 A key initiative in 2019 was Global Be(er) Responsible Day, a worldwide campaign that promotes responsible drinking. In 2019, 69,000 AB InBev colleagues reached 3.9 million consumers and 1.5 million customers across more than 40 countries with responsible drinking messages.
Our local teams also took part in volunteering efforts. In Nigeria, we launched an employee volunteering initiative called Better World Champions. Through this program, more than 1,200 volunteers came together to give back to their communities during Sustainability Week in June and participated in street cleanups, repairing local roads, planting trees, coaching students, recycling and more.
In Brazil, our skills-based volunteering program volunteering program VOA provided mentoring and capacity building to 115 non-governmental organizations (NGOs). Selected organizations receive a management course consisting of nine modules to help NGOs achieve their dreams.
In our Middle Americas Zone, over 26,000 volunteers came together across 109 activities to celebrate World Environment Day. With the collective efforts of our colleagues, over 12,000 trees were planted and over 94 tons of garbage were collected.